A pug with butterfly wings is being touted as the world's first augmented reality pet.
The shrewdly named Puggerfly is a new feature on Snapchat that users will be able to interact with through the app.
Created by mobile provider Three in partnership with Snapchat, users are able to feed Puggerfly treats, play ball with them and even watch them twerk to dance music.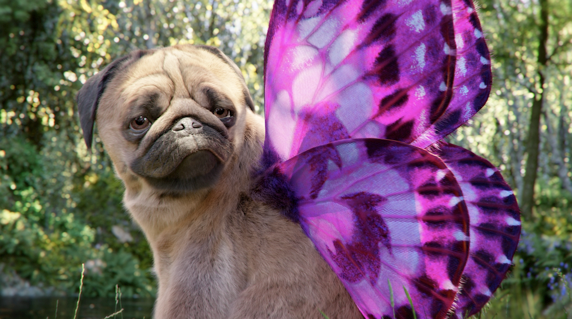 Puggerfly will be available for seven days through a Snapchat lens, with the dog maturing and growing over the week from a rainbow-pooping puppy to an adult.
The virtual pet will be personalised to each of its millions of owners with their Snapchat usernames.
The promotion is part of Three's new service Go Binge, which allows customers to stream and download from certain sites such as Netflix and Apple Music without using up their data.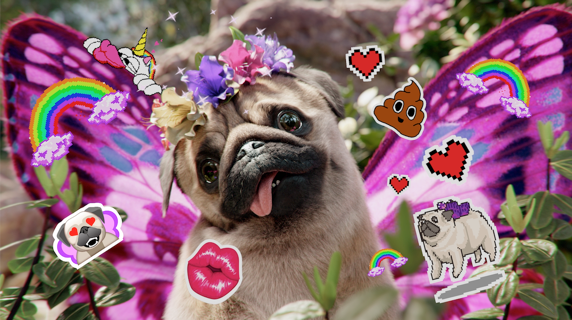 "Millions of people play with augmented reality every day on Snapchat and we think they'll adore Puggerfly," said Claire Valoti, vice-president of international sales at Snapchat. "Each day they'll find a new Lens in the carousel that day-by-day builds their relationship with their new AR pet over the course of a week.
"It's the first time a brand has used multiple Lenses in this way to tell a character-driven story and we think it's very powerful."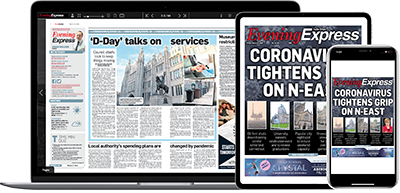 Help support quality local journalism … become a digital subscriber to the Evening Express
For as little as £5.99 a month you can access all of our content, including Premium articles.
Subscribe