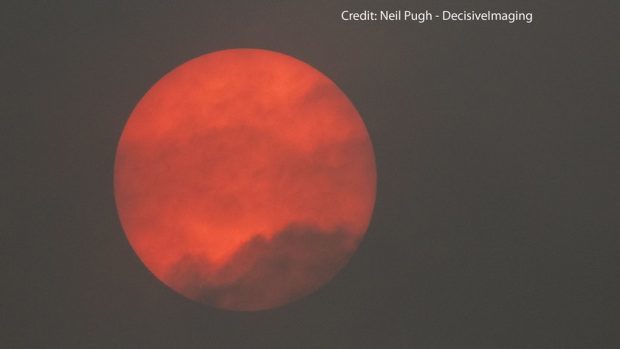 Hurricane Ophelia is bringing air and dust from thousands of miles away – changing the colour of the sun and sky in the process.
The particles are messing with how light is scattered giving the appearance of a red setting sun in the middle of the day.
The phenomemon was seen in Yorkshire, the Midlands and south west with people sharing photos and video online of the phenomenon.
Sharon Derrick shared a video of the sun over Bristol and said: "Bristol looks like the film The Red Planet… the weather is bizarre."
On Twitter, Professor Brian Cox explained it as "dust in the atmosphere" as his followers quizzed him about the strange sight.
Met Office forecaster Grahame Madge said: "It's all connected with Ophelia, on the eastern side of the low pressure system air is coming up in the southern direction.
"Air is being pulled from southern Europe and Africa and that air contains a lot of dust.
"It's most likely the appearance of sunset at midday is caused by the particles scattering the light and giving the appearance of a red sun.
"It's certainly spectacular at the moment and quite a talking point, we've had a lot of calls about it."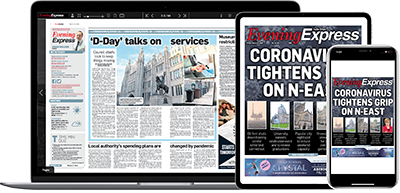 Help support quality local journalism … become a digital subscriber to the Evening Express
For as little as £5.99 a month you can access all of our content, including Premium articles.
Subscribe