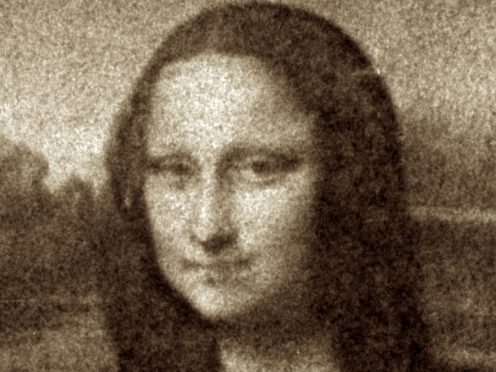 Scientists have genetically engineered bacteria to produce tiny works of art – and they include a reproduction of Leonardo da Vinci's famous Mona Lisa painting.
The microscopic portraits, which also feature famous scientists Albert Einstein and Charles Darwin, were created using light-sensitive Escherichia coli (E.coli).
More than a million E.coli cells were used to produce the Mona Lisa artwork.
Researchers from Rome University in Italy say their work demonstrates how controlled bacteria could be used to build next-generation microscopic devices.
The team chose E.coli bacteria because of their good swimming ability – these microbes can apparently "move a distance of 10 times their length in a second".
They then genetically modified the bacteria cells to make them sensitive to light by giving them a protein called proteorhodopsin, so the microbes would be more active in areas where there was more light.
The portraits were made by manipulating light, with patterns created by the movement of the bacteria responding to illumination.
Giacomo Frangipane, a postdoctoral scientist at Rome University and lead author, said: "Much like pedestrians who slow down their walking speed when they encounter a crowd, or cars that are stuck in traffic, swimming bacteria will spend more time in slower regions than in faster ones.
"We wanted to exploit this phenomenon to see if we could shape the concentration of bacteria using light."
The researchers used a projector that was beamed through a microscopic lens and monitored how the E.coli changed their speed while swimming through different areas of light.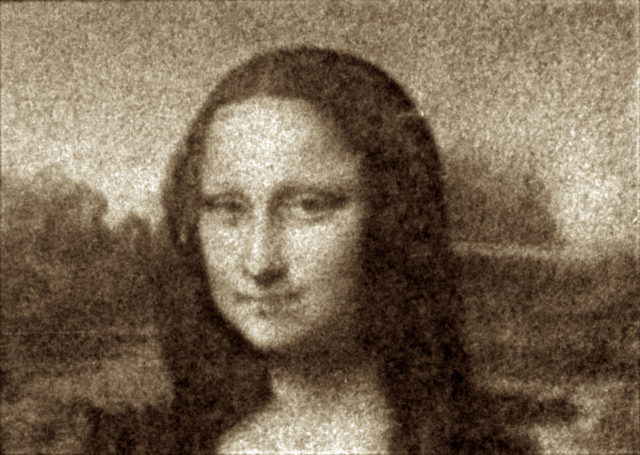 They found that bacteria started to concentrate in the dark regions of the image while moving out from the more illuminated areas.
Roberto Di Leonardo, an associate professor from Rome University's department of physics, said: "We have shown how the suspension of swimming bacteria could lead to a new class of light-controllable active materials whose density can be shaped accurately, reversibly and quickly using a low-power light projector.
"With further engineering, the bacteria could be used to create solid biomechanical structures or novel microdevices for the transport of small biological cargoes inside miniaturised laboratories."
The results are published in the journal eLife.