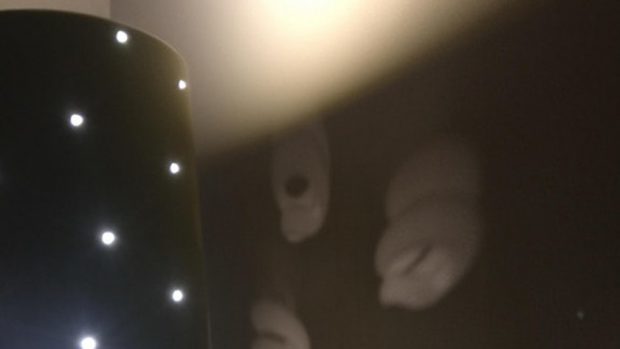 This picture of a table light and a wall will make you do a double take.
The style of lampshade means that multiple images of the light's own bulb are projected on to a nearby wall.
The teenager who took the picture posted the image on Reddit.
The 17-year-old, who goes by the name Felix_Aterni on the site, uses the lamp on his bedside table at home in Ohio, in the US.
"I discovered the projections just as I was about to retire for the night," he told Press Association.
"At first I was a bit confused but once I realised that the shapes on my wall were projections of the lamp's lightbulb, it became something that was mildly interesting."
He described the projections as "neat" and decided to post the image to Reddit where it was upvoted more than 60,000 times.
But what exactly is going on?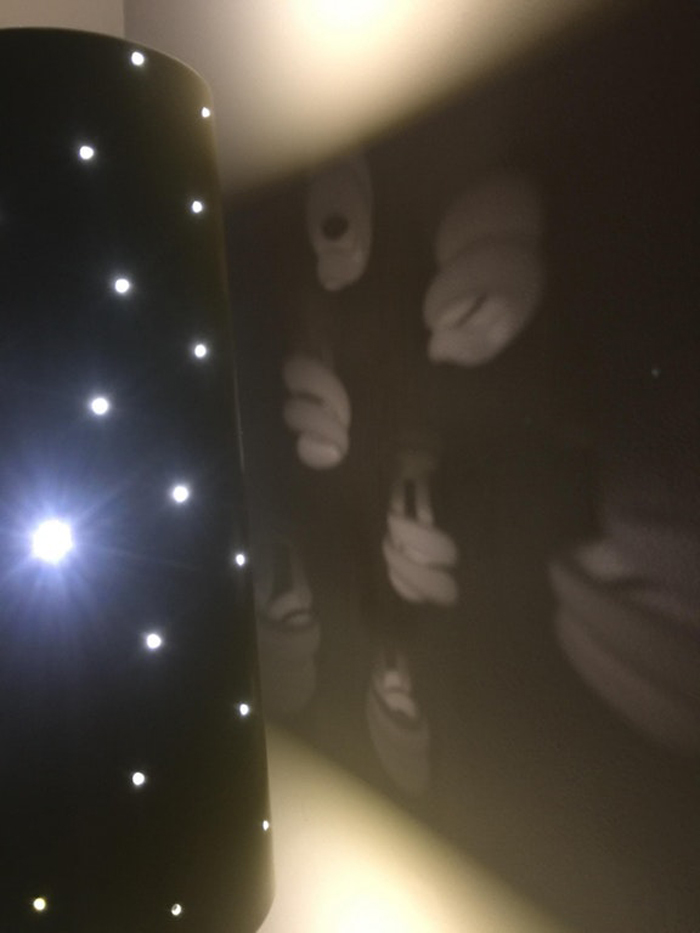 Crucially, it's the style of light shade that's important. The holes in the shade combine to make a sort of pinhole camera.
Justin Quinnell, a freelance pinhole and camera obscura creator, told the Press Association: "It's a lovely picture and It's all part of the joys of optics.
"What's happening is the same experiment that Aristotle and all the people in the history of optics have experimented with.
"It's the lines of light (and) because it's a long-life bulb it looks so cool.
"The light from the top of the bulb goes to the bottom of the projection, the light from the bottom to the top.
"You need to have a very small hole and very bright light."
It's the same low-brow technology which allows people to watch an eclipse through a colander or cracker.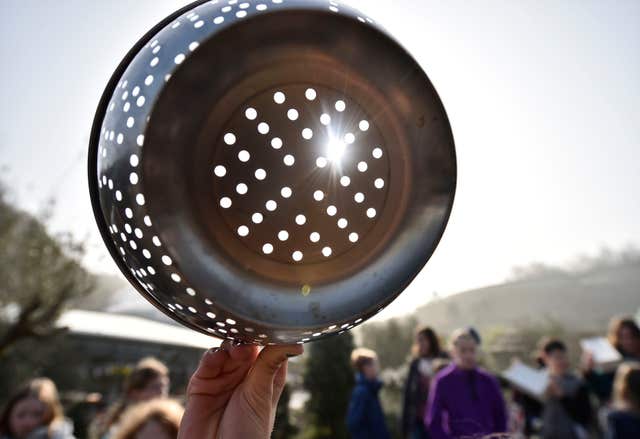 Quinnell, who runs PinholePhotography.org and whose book Discovering Light was published last year, added: "It is amazing. We're so bogged down with technology we are not used to having to comprehend things.
"When you have nature and science on show like this you get something special."