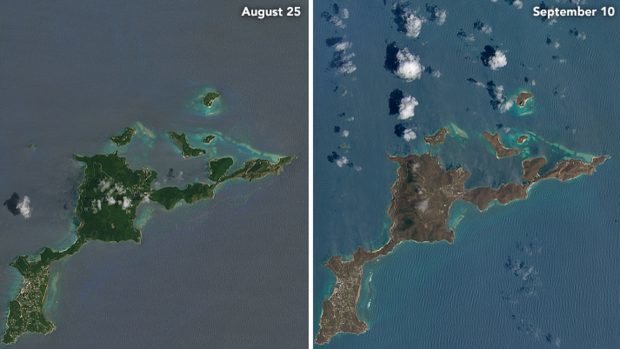 The Caribbean islands were the first to be hit by Hurricane Irma, a category five storm, killing 30 people and making many homeless before wreaking devastation in the United States and Cuba.
As it passed over the islands and the clouds cleared, Nasa noticed a rather drastic change.
Comparing with images that were taken just days before the storm, the US space agency noticed the islands had changed colour, from lush green to bare brown.
The images were taken by Nasa's Operational Land Imager instrument aboard the Landsat 8 satellite on August 25 and then on September 10.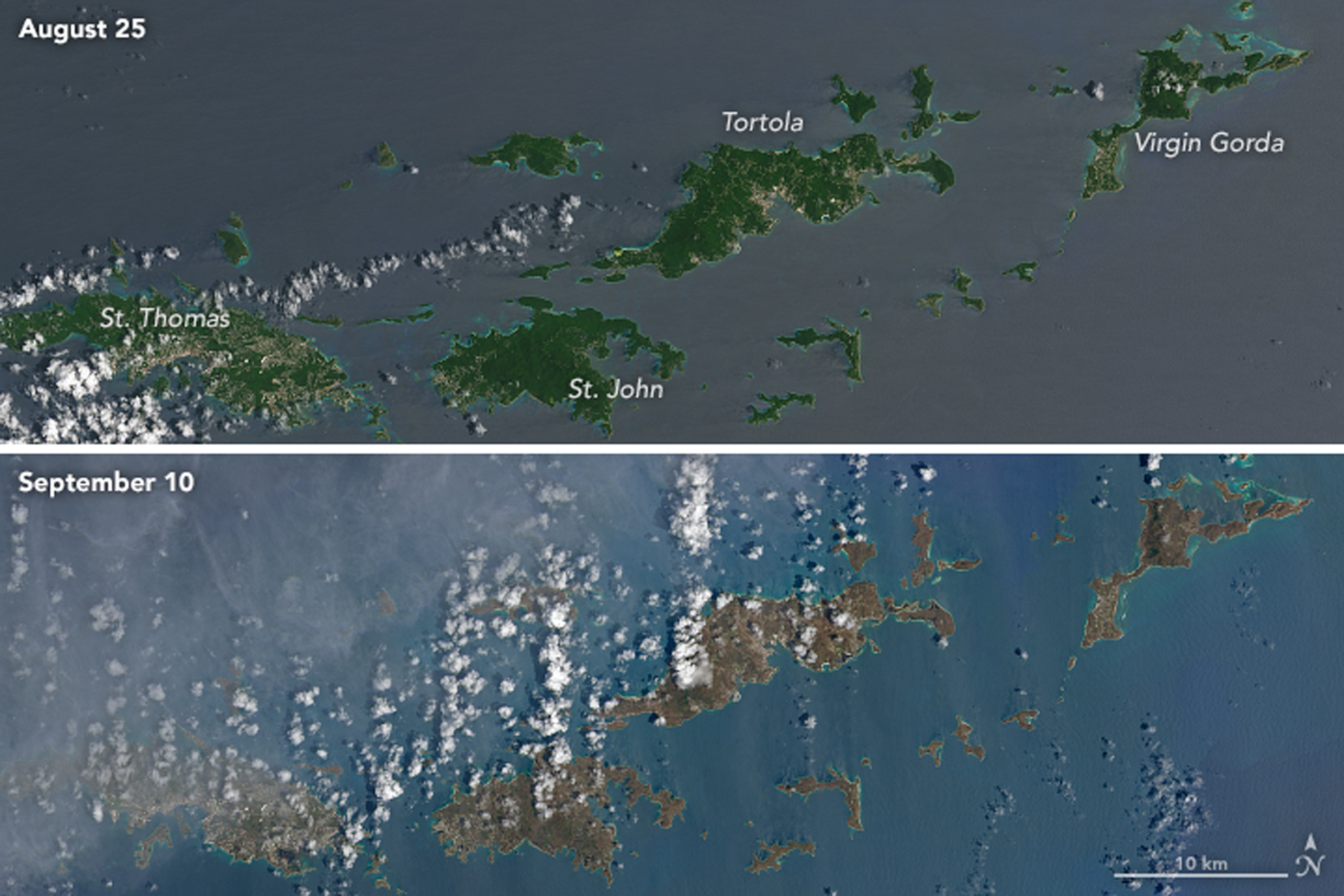 "The most obvious change is the widespread browning of the landscape," Nasa wrote.
"There are a number of possible reasons for this. Lush green tropical vegetation can be ripped away by a storm's strong winds, leaving the satellite with a view of more bare ground.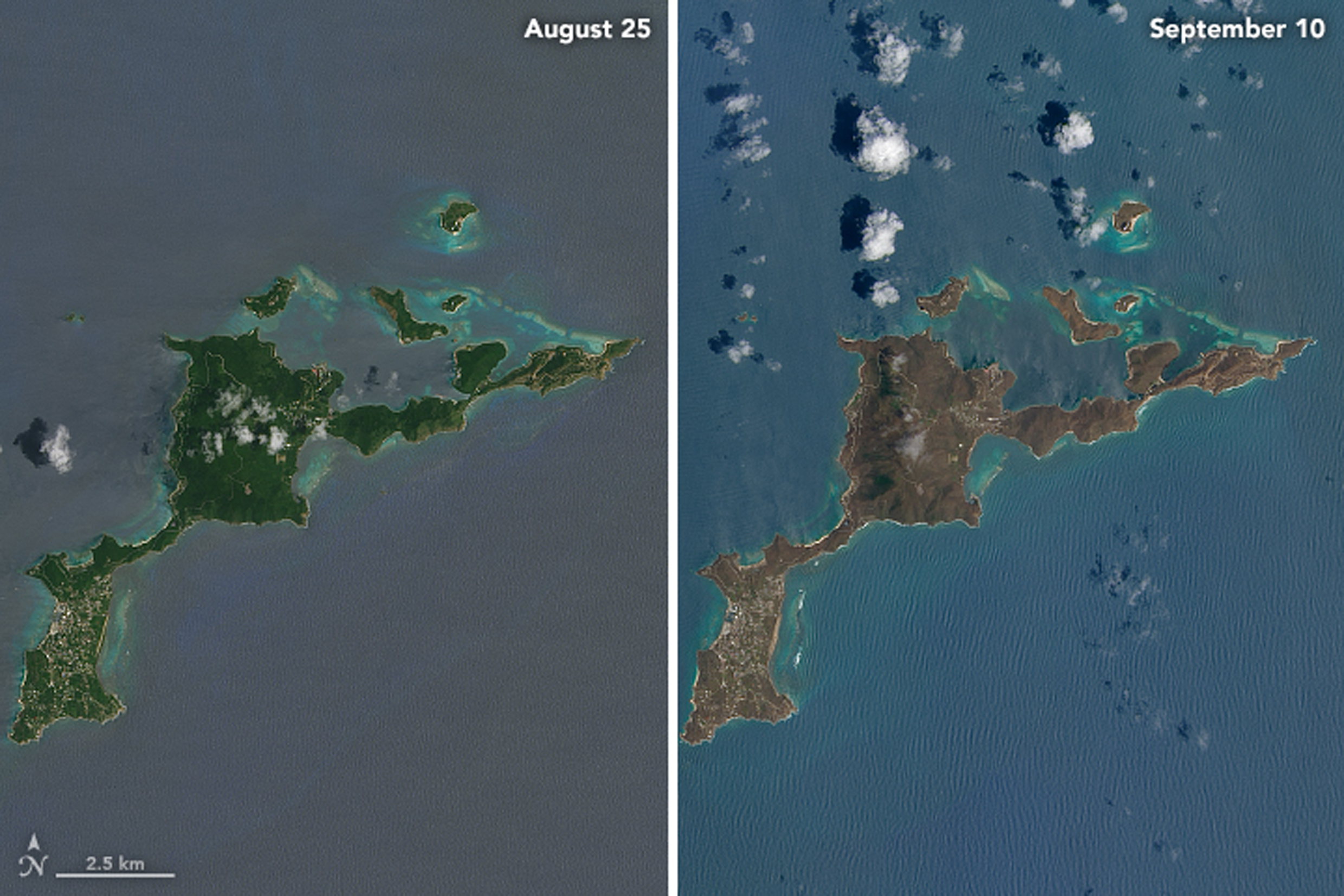 "Also, salt spray whipped up by the hurricane can damage and desiccate leaves while they are still on the trees."
Nasa also noted that some of the vegetation on the west side of Virgin Gorda remained because it was in area partially sheltered by hills in the centre of that island.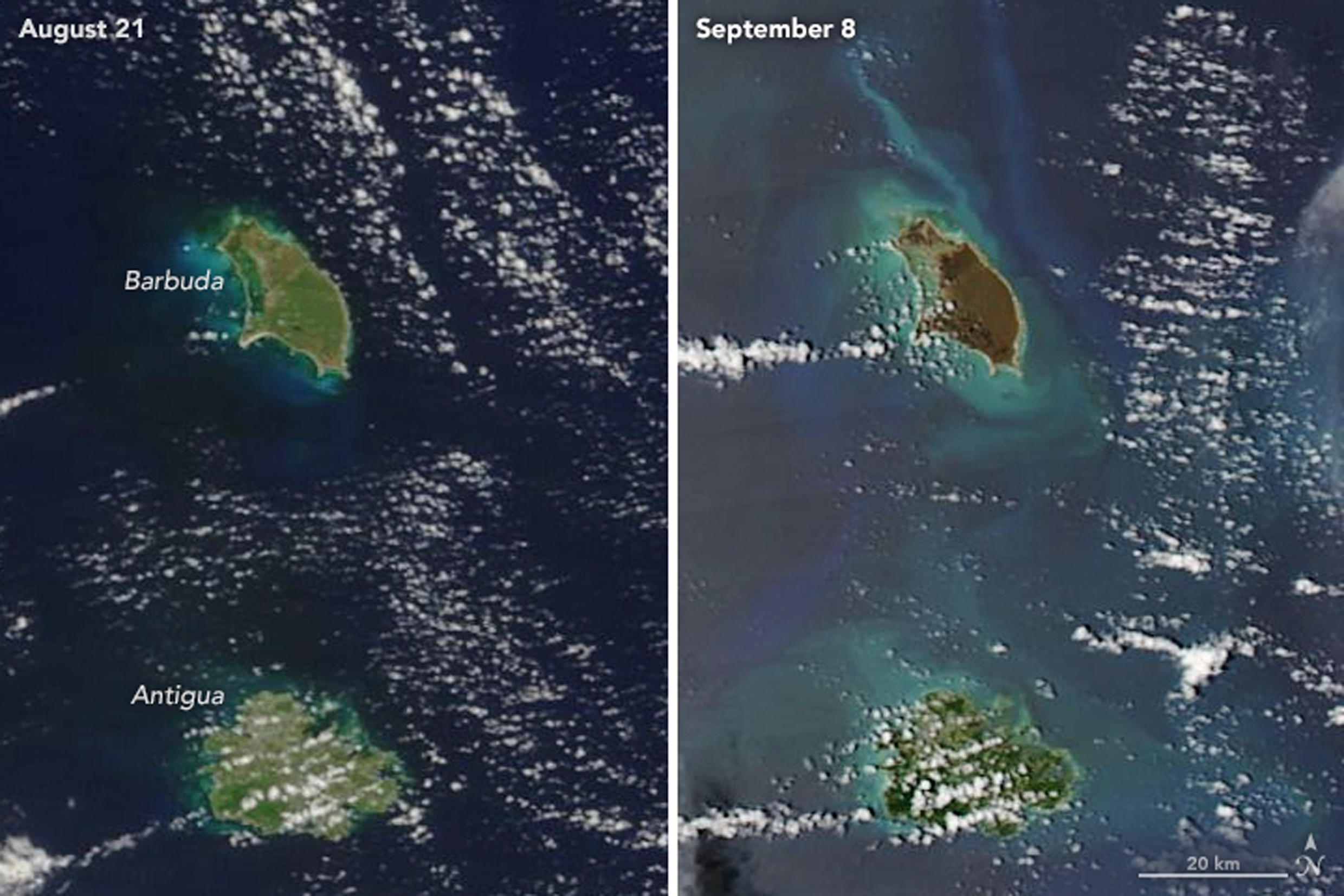 While the destruction is clearly visible on Barbuda, the agency says the green on Antigua appears relatively healthy and intact.
Explaining why the ocean colours were different, Nasa wrote: "Differences in ocean colour likely stem from differences in the ocean surface; rougher surfaces scatter more light, and appear brighter and lighter."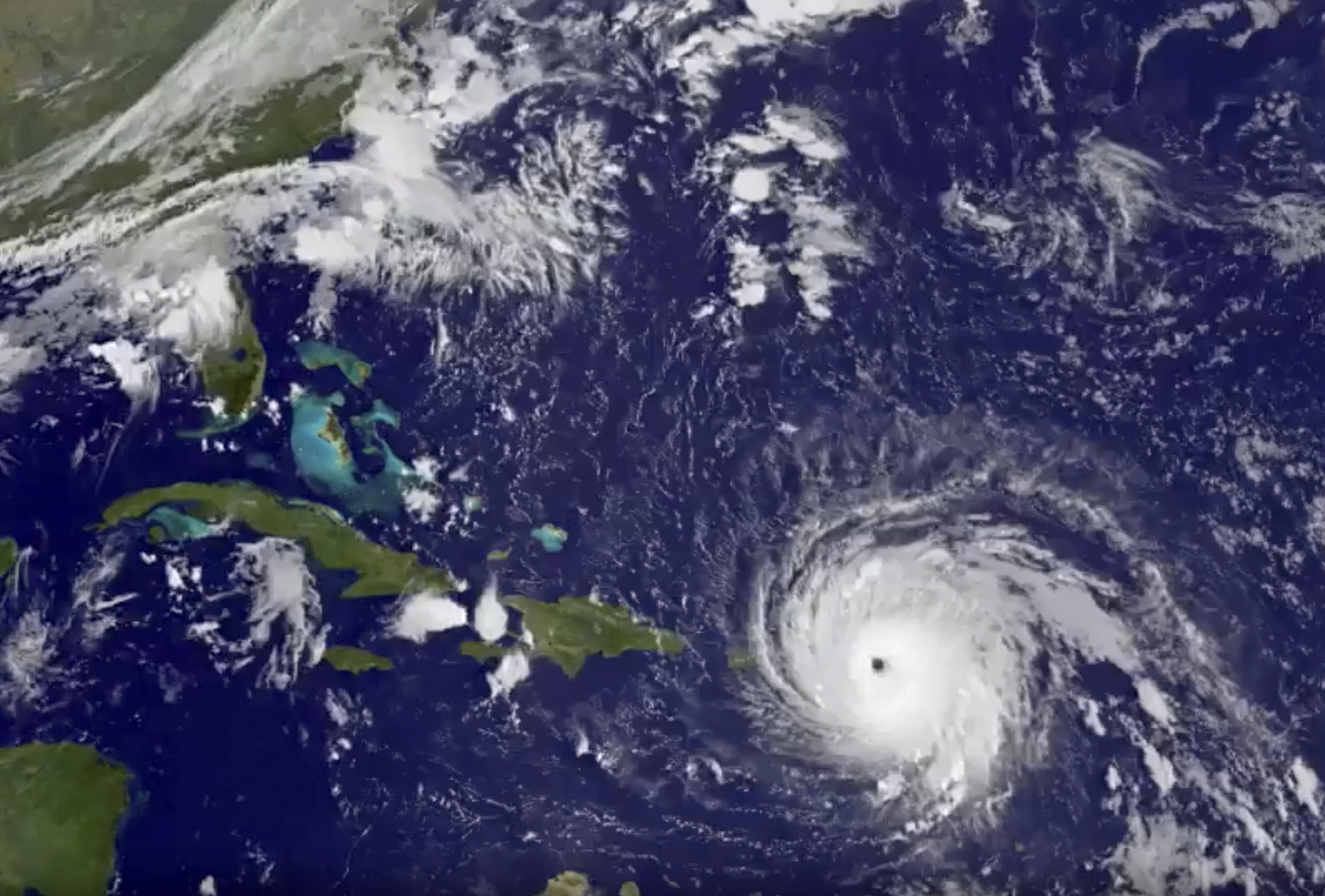 Meanwhile Zooniverse, an online organisation made up of citizen scientists, has been brought in to analyse images of the storm-hit areas, taken by the European Space Agency's Sentinel-2 satellites, through The Planetary Response Network.
It says the last time the network was brought online was during the Ecuador earthquake in 2016, where citizen scientists analysed "almost 25,000 square kilometres of satellite imagery in only 12 hours".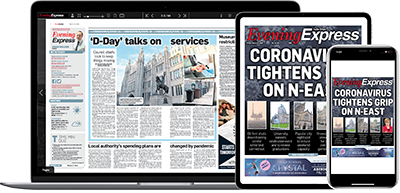 Help support quality local journalism … become a digital subscriber to the Evening Express
For as little as £5.99 a month you can access all of our content, including Premium articles.
Subscribe