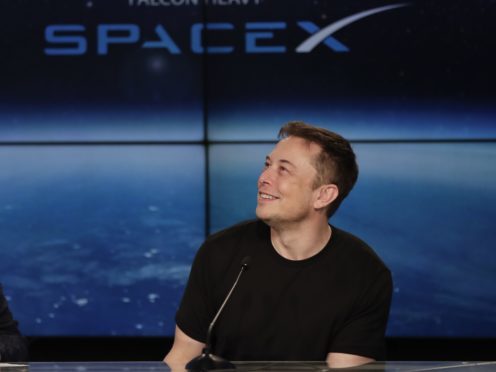 Elon Musk's Tesla Roadster is cruising through the solar system after successfully being blasted into orbit but will we ever come into contact with it again?
A team of researchers have made some calculations using their knowledge of orbital dynamics and they believe there's a small chance the Roadster could hit Earth.
According to astrophysicist Hanno Rein and his team from the University of Toronto in Canada, the probability of Musk's cherry-red car hurtling back home is 6% over a million years.
Based on the 240 simulations the team ran, there's also a 2.5% chance it could crash on Venus a million years from now.
Speaking to Science, Professor Rein said: "We have all the software ready, and when we saw the launch last week we thought, 'Let's see what happens'.
"So we ran the [Tesla's] orbit forward for several million years."
The Roadster is approximately 1.24 million miles (two million kilometres) from Earth and firmly in solar orbit, after being blasted out of Earth on SpaceX's Falcon Heavy rocket.
According to Prof Rein, the Roadster's first brush with Earth will be in 2091.
But he adds that it is impossible to map out the vehicle's path with certainty because any encounters with other space objects, however small, could result in changes in the car's trajectory.
Prof Rein told CBS News: "The bottom line is we can't predict with certainty what's going to happen after just a few hundred years, because it's a chaotic orbit and we can only draw conclusions in a statistical sense."
Dr Rein also reckons it is unlikely the Roadster would cause damage if it ever found itself on a collision course with Earth.
He said: "It will either burn up [in the atmosphere] or maybe one component will reach the surface.
"There is no risk to health and safety whatsoever."
Last week, SpaceX launched the Heavy from the Kennedy Space Centre in Florida, generating more than five million pounds of thrust on lift-off as it carried the Roadster into space.
The car, which has a mannequin dubbed "the Starman" strapped in the driver's seat, is cruising towards the asteroid belt, well beyond Mars.
It is expected to play David Bowie's Space Oddity on loop as it travels through space "for a billion years or so", according to Musk.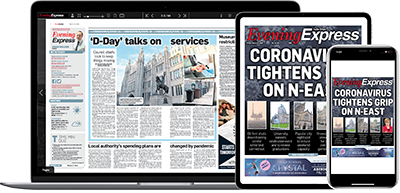 Help support quality local journalism … become a digital subscriber to the Evening Express
For as little as £5.99 a month you can access all of our content, including Premium articles.
Subscribe