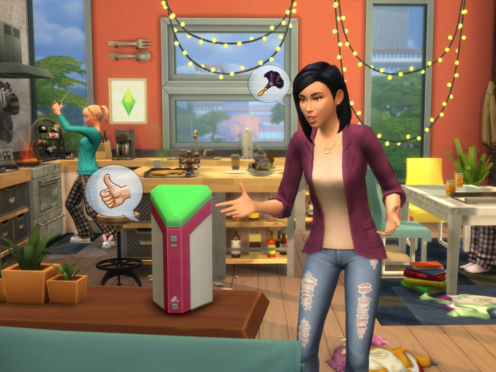 Popular video game The Sims is continuing to emulate real life by adding an Amazon Echo-style smart home speaker into the virtual simulator world.
Makers EA Games has created a speaker called Lin-Z that players can use with their Sims to play music, trivia, order services, request jokes and adjust lighting, just like Amazon's Alexa.
Lin-Z is now available on The Sims 4 on PC and Mac, but EA also has a treat for humans too, in the form of an Alexa skill.
Users can enable the skill on any Alexa-compatible device to request the game's iconic soothing music, trivia, and the ability to learn facts about The Sims.
The Sims is one of the best selling gaming series of all time, boosted by numerous new versions, spin-offs and extension packs since it was first released in 2000.