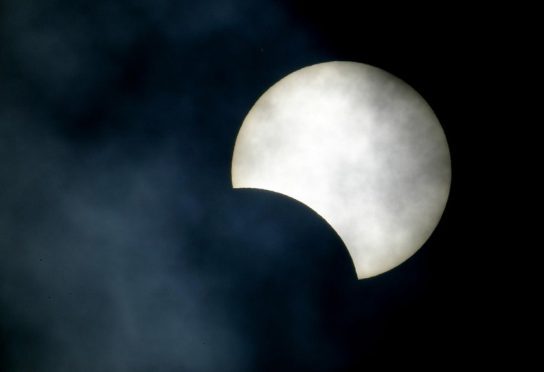 The Moon made a sneaky appearance on a Nasa camera watching the Sun.
The American space agency's Solar Dynamics Observatory (SDO) satellite captures ultraviolet images of the Sun, but its fixation on our star was briefly interrupted by the Moon passing in front of its lens.
The lunar transit seen in the gif Nasa shared seems fleeting, but actually lasted about 45 minutes – between 8:41 and 9:25pm BST on Thursday.
According to Nasa, lunar transits aside, the SDO usually gives a constant, ultraviolet view of the Sun which is invisible to the human eye but here coloured green.
The shadow seen in the footage is sharp and distinct and this is due to the lack of an atmosphere on the Moon to distort the light passing it.
Launched in 2010, the SDO mission set out to study the Sun to help better understand it as well as its effects on Earth and the rest of the planets. Nasa explained the goals of the mission in a YouTube video before it set off – take a look.
The SDO follows a geosynchronous orbit, meaning its orbital period matches the rotation of the Earth on its axis – and is positioned over 22,000 miles (35,000km) above the world's surface.
Despite initially setting out for a five-year mission, the SDO is still recording and sending information over seven years since its journey began.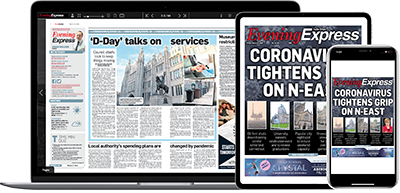 Help support quality local journalism … become a digital subscriber to the Evening Express
For as little as £5.99 a month you can access all of our content, including Premium articles.
Subscribe