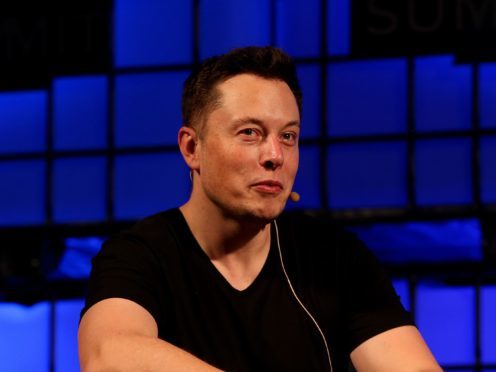 Things have been pretty hectic for Tesla CEO Elon Musk at work.
In an interview with US broadcaster CBS, the billionaire entrepreneur said the production of the Tesla Model 3 hasn't gone as smoothly as planned.
Referring to it as "production hell", Mr Musk said he is working round the clock to help get through the backlog of cars Tesla has to produce.
He added he had been sleeping on the floor in one of his offices because the couch was "too narrow".
On hearing this the good people of the internet rushed to his rescue with a GoFundMe page entitled Buy Elon Musk a Couch.
Its mission statement reads: "Elon Musk is transforming our world to run on sustainable energy and use sustainable forms of transportation.
"Lately, he's been sleeping at the Fremont factory in an effort to improve Model 3 production. This is the couch he is sleeping on. As a community, we cannot let this stand. Let's band together to buy Elon a new couch to sleep on!"
The campaign has already smashed its target, reaching $5,426 (£3,800) of the $1,000 (£700) goal. The page states if Mr Musk does not accept the donation, the money will go to charity.