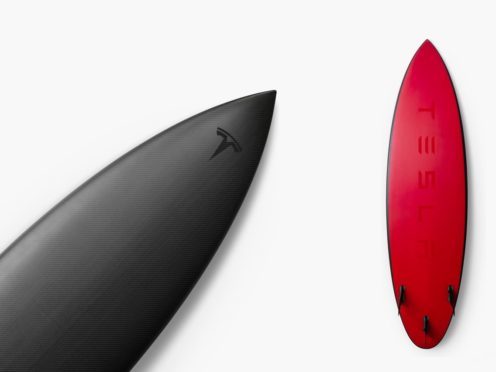 Elon Musk's Tesla is making waves with the launch of a limited edition surfboard – but don't get too excited, it's sold out already.
The vehicle maker has long sold branded apparel and lifestyle products alongside its luxurious electric cars – including a kid-size Tesla Model S car – but the surfboard is certainly a new direction.
Designed by Tesla's in-house team in collaboration with leading surfboard shaper Matt "Mayhem" Biolos, the limited edition Tesla surfboard uses the same matte and gloss finishes used on the company's cars.
Like Tesla's motors, there's a hefty price tag – of 1,500 dollars, about £1,142 – so it's just as well it's sold out. However, for anyone desperate to get their hands on one, a couple have popped up on eBay already.
It's not the first time the entrepreneur has released merchandise a little off target from his usual line of work.
The billionaire's other firm, Boring Company, has not only produced hats in the past but also a flamethrower.
The flamethrower, which was limited to 20,000 units, also sold briskly back in January, although the UK Home Office said it was a prohibited weapon.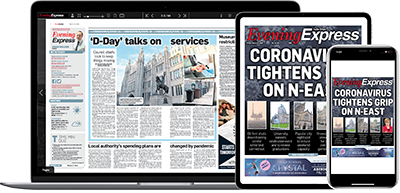 Help support quality local journalism … become a digital subscriber to the Evening Express
For as little as £5.99 a month you can access all of our content, including Premium articles.
Subscribe