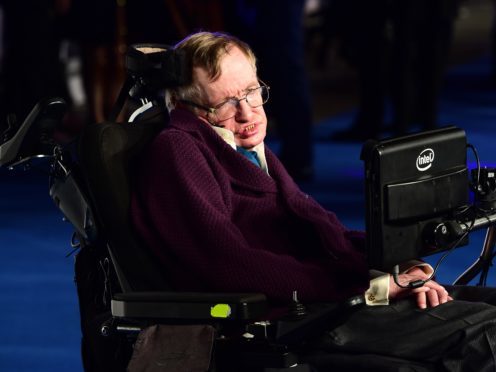 Professor Stephen Hawking is known throughout the world for his scientific and academic work.
As a lecturer, best-selling author and cosmologist, Hawking was an inspiration not just for his academic accomplishments but also for his disability advocacy.
People have been taking to social media to share their experiences of having a disability and working in academia, and the legacy that Hawking has left behind.
Hawking was diagnosed with a rare form of motor neurone disease (MND) in 1964 at the age of 22, and was given just a few years to live.
After being diagnosed with the degenerative illness, the physicist went on to live a further 54 years.
Hawking has been an inspiration for people with disabilities working in academia, many of whom have cited the professor as a role model for their own scientific work.
Alex told the Press Association: "I got into academia this year, I'm studying to be a maths teacher, I plan on getting a specialisation in physics too in the future.
"I'd say I first came across him when I was about 11 years old, what really inspired me about him wasn't just that he was a brilliant mind and also kind, but that people really did respect him and took him seriously. Giving him the respect he deserved.
"To see other disabled people be treated in such way feels amazing. Seeing him succeed and be considered one of the greatest minds ever is such a confidence boost to other disabled people."
Jessi Parrott, a PhD student, told the Press Association: "This is my fourth degree, and I've done them in part because one of my tutors was passionate about me succeeding and said to me 'you need all the qualifications you can get so people will take you seriously'.
"I was grateful I had Professor Hawking to use as an example… my mum told me about him from when I was very young. As I've got older my admiration for him has only grown, because he used his position to advocate for better access and inclusion."
Parrott has done two Masters degrees at RADA and Oxford University, and is now completing her PhD at Warwick University.
Parrott said: "I definitely think accessibility could be improved, not just in terms of physical access but people's attitudes too… Representation is so important for people to know that campuses are open and welcoming to them, but that is getting harder because of cuts to things like DSA (Disabled Students' Allowance).
"If I were applying now, I'm not sure I'd feel quite so confident about getting the support I need."
At an event to celebrate Hawking's 50th year as a fellow at the University of Cambridge's Gonville and Caius College, he expressed concerns about disability support at universities.
He said: "I wonder whether a young ambitious academic, with my kind of severe condition now, would find the same generosity and support in much of higher education. Even with the best goodwill, would the money still be there? I fear not."
Scientist Professor Brian Cox told BBC Radio 4's Today programme, "There are many good theoretical physicists who make a big contribution, but there aren't that many greats.
"And by that I mean that I think there are physicists in a thousand years' time, they will still be talking about Hawking radiation, they will be using his fundamental results on black holes."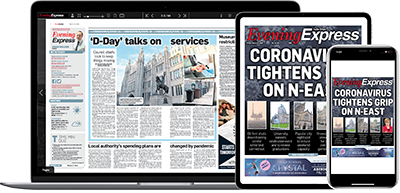 Help support quality local journalism … become a digital subscriber to the Evening Express
For as little as £5.99 a month you can access all of our content, including Premium articles.
Subscribe