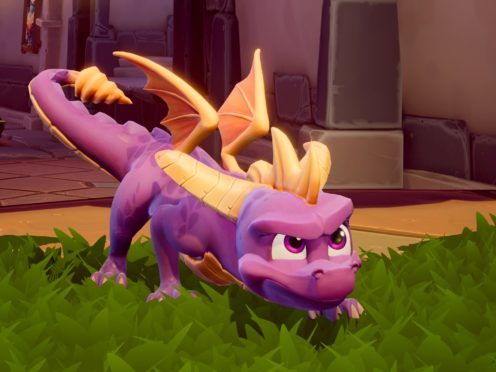 One of the biggest video games characters of the late 1990s, Spyro The Dragon, will make his return to consoles this September when the original trilogy of games are released having been remastered.
Publisher Activision, which has also recently revived Crash Bandicoot in similar fashion, has confirmed the Reignited Trilogy will launch on September 21 for PlayStation and Xbox.
The three original games – Spyro The Dragon, Spyro 2: Ripto's Rage! and Spyro: Year Of The Dragon – have all been remade from the ground up, and will feature more than 100 levels, it was confirmed.
Playing into the nostalgic nature of the announcement, from Monday April 9, players of the remastered Crash Bandicoot N.Sane Trilogy will be able to enter the long-standing cheat code "up, up, down, down, left, right, left, right, square" on their controller at the Crash Bandicoot 3: Warped home screen to see the Spyro remastered trailer.
Fans of the series were quick to voice their delight on social media.
Paul Yan, chief creative officer at developer Toys For Bob said: "We're deeply passionate about staying true to the legacy of the original three Spyro games with the Spyro Reignited Trilogy.
"We've poured a lot of love into making the personalities and worlds feel just like fans remember them, while also keeping the game collection surprisingly fresh with lush, high definition detail. We're bringing back the Spyro we all fell in love with 20 years ago."