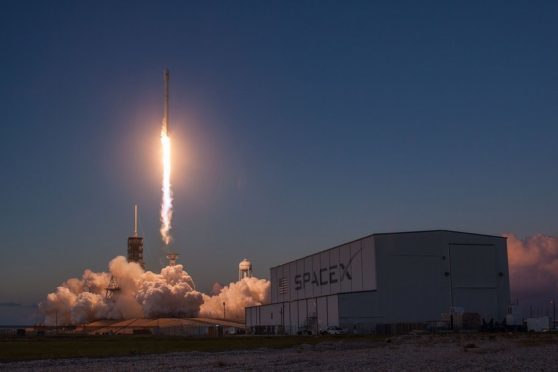 SpaceX has yet again demonstrated the viability of its reusable rockets.
The private space company just successfully launched and landed a Falcon 9 rocket that had already flown once before, back in February, when it took cargo up to the International Space Station (ISS).
The Falcon 9's flight marked the third time this year Elon Musk's company has successfully reused a rocket – a feat it only first achieved back in March.
Rockets are comprised of multiple stages which each contain their own engines and propellants. This flight marked the 12th time this year SpaceX has landed a rocket's first stage, its bottom and biggest part, back on Earth.
The rocket's first stage landed on a SpaceX drone ship called Of Course I Still Love You, stationed in the Atlantic off the coast of Florida, around eight and a half minutes after it launched.
It marked the 18th time in SpaceX's history a rocket had successfully been landed – a process that took so long to perfect a blooper reel highlighting the many failures was put out earlier this year.
The company, which was launching a satellite for use by SES and EchoStar, hopes to eventually reach the stage where its rockets are ready for launch again just 24 hours after returning from space.
This successful mission was SpaceX's second in three days.
Reusable rockets dramatically reduce the cost of spaceflight, and also mean SpaceX should be able to complete flights more frequently.
The company recently unveiled further plans for its colonisation of Mars, which it hopes to fund with its satellite launches and trips to the ISS.
Musk plans to land at least two cargo ships on Mars by 2022 – using a rocket he claims will also be able to take humans anywhere on Earth within an hour.
The Tesla CEO also revealed he wants SpaceX's next generation of spacecraft, called the Interplanetary Transport System, to make the current fleet redundant.
Musk previously said as many as six used boosters could fly in 2017 and, with this being just the third, there could be more rockets to come before the end of the year.