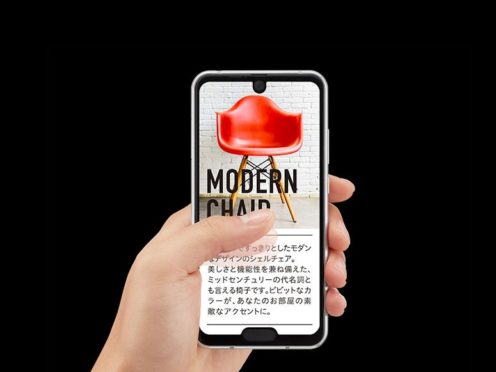 Sharp is taking the notch trend to the next level on its newest smartphone by adding a second to the bottom.
The firm has revealed a new Aquos handset called the R2 Compact, which features two notches, as smartphone makers continue to look for ways of maximising display size without increasing the physical size of the handset.
Sharp has gone for one notch at the top, hosting the front facing camera like most handsets, while placing another along the bottom for a fingerprint sensor.
Adding a notch has helped the company cut down on the bezel frame from its predecessor, allowing the display to jump from 4.9ins wide before, to 5.2ins this time.
The company has also upped the specs, going for the latest chip set, Snapdragon 845 and 4GB of RAM, which should make it run a lot faster.
Sharp has not confirmed the Aquos R2 Compact's availability beyond its home turf, Japan, though it looks unlikely as previous Aquos devices have remained exclusive to the country.