Grit found in waste water could be recovered and sold for building material, a trial by Zero Waste Scotland and Scottish Water has found.
Grit enters the waste water system from road runoff into sewerage catchments and then passes into treatment facilities.
Three businesses were tasked with proving the grit – which would otherwise be sent at a cost to landfill – can be recovered and converted for use in products such as kerbstones.
Louise McGregor, head of circular economy at Zero Waste Scotland, said: "We can greatly reduce our carbon emissions by capturing materials and seeing their true worth.
"This is a fantastic example of finding a use and value from a substance that was viewed as waste."
Trials will now take place where waste water grit will be put through physical and chemical tests to determine whether it meets strict "end of waste" criteria.
If successful, it should result in an estimated carbon saving of more than 70% as the process means there will be less need to dig up "virgin materials" through energy intensive quarrying.
It is hoped businesses will eventually be able to take advantage of grit recovery.
Tamsyn Kennedy, environment programme manager in research and innovation at Scottish Water, said: "Grit from wastewater treatment is a great example of something we routinely remove during our treatment processes that can have a valuable second life.
"Repurposing it will also save waste from landfill and contribute to meeting our net-zero emissions target."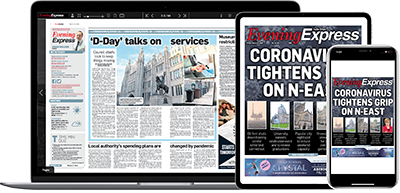 Help support quality local journalism … become a digital subscriber to the Evening Express
For as little as £5.99 a month you can access all of our content, including Premium articles.
Subscribe