A tourism trade body has asked First Minister Nicola Sturgeon if members can open earlier than the lockdown easing strategy allows, as it warned the sector faces a "deepening crisis".
In a letter sent to Ms Sturgeon just hours after she unveiled the Scottish Government's "route map" for ending the lockdown, the Scottish Tourism Alliance (STA) pleaded with the Scottish Government for some businesses to be allowed to reopen sooner.
The letter, signed by STA chairman Stephen Leckie and chief executive Marc Crothall, also asked for short and long-term packages of financial support for the sector, and for a ministerial taskforce to be set up.
The route map details four phases of reopening, with the first to take effect on May 28 if suppression of the virus continues in Scotland.
In phase one, only some drive-through food outlets will be allowed to reopen, according to the 46-page document.
As the country moves to the second phase, pubs and restaurants will be able to open outside areas, while observing social distancing and increased hygiene procedures.
In the third phase, bars and restaurants will be able to open indoor areas and measures will be "relaxed" on hotels and other accommodation businesses, while the fourth phase will see all hospitality outlets open.
However, the STA has asked that some businesses be allowed to restart before the route map allows, with self-catering, sailing, caravan parks and hotel businesses able to operate sooner if they can adhere to social distancing protocols.
The letter also asks for "provision of an urgent support package in the short-term to stop more businesses from closing and making employees redundant", as well as a more long-term package of support for the industry going forward.
The coronavirus pandemic, the group said, has resulted in monthly costs ranging from £10,000 to £350,000 for some businesses, putting them on the brink of collapse.
The letter added: "Without those businesses, Scotland's tourism product is significantly compromised – we will never be able to compete on a global stage and our vision of being the world leaders in 21st century tourism, which was announced and endorsed by you at the Scottish Tourism Alliance Signature Conference in March, is simply unattainable."
In her speech to the Scottish Parliament on Thursday, the First Minister said the easing of lockdown measures will be guided by evidence, but she admitted she would like to see restrictions lifted sooner than laid out in the document.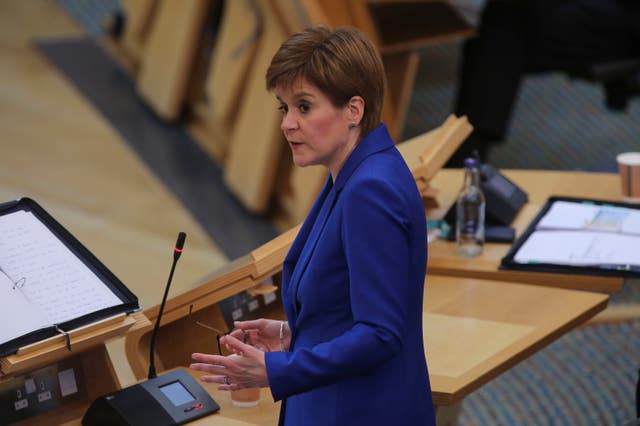 She said: "We will carry out formal reviews at least every three weeks, though I hope we can move more quickly than that if the evidence allows."
The First Minister also said further guidance will be issued in the coming days to "key sectors of our economy".
To relieve some of the strain of the coronavirus pandemic, the Scottish Government provided 100% rates relief for hospitality and tourism businesses, while offering a £25,000 grant for businesses of a rateable value between £18,000 and £51,000.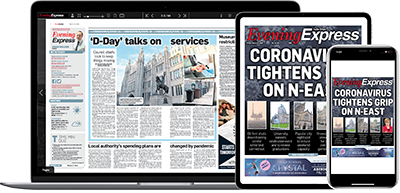 Help support quality local journalism … become a digital subscriber to the Evening Express
For as little as £5.99 a month you can access all of our content, including Premium articles.
Subscribe