Teachers and school staff will be able to book coronavirus tests even if they are not showing symptoms of the disease, John Swinney has said.
The Education Secretary said the change is one of several measures designed to reassure teachers as full-time education resumes.
It comes after a survey for the EIS union found less than a fifth of teachers were confident schools could reopen safely.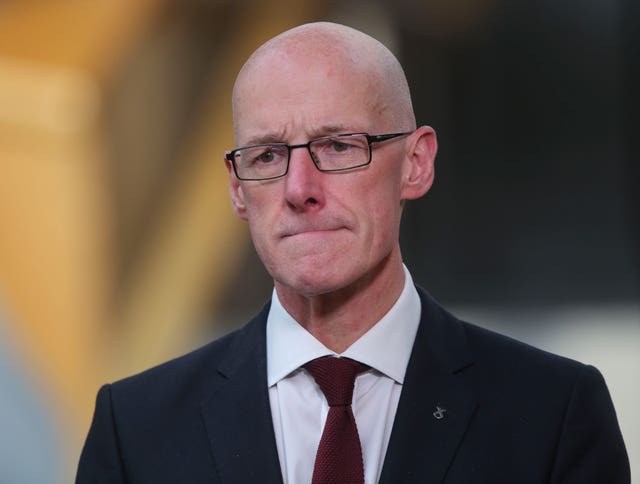 As well as on-demand testing for education workers, Mr Swinney said "surveillance" testing will be carried out among samples of pupils and staff to monitor the prevalence of the virus.
Serology testing will also be carried out from next month among staff, looking for antibodies to Covid-19.
The Education Secretary updated MSPs in the Scottish Parliament on Wednesday,
He said stormy weather had affected the return of several schools in Fife, Perth, Aberdeen, Aberdeenshire, East Ayrshire, Falkirk and the Highlands.
Mr Swinney said: "Ensuring the highest quality education for our young people, in a safe environment, is our absolute priority.
"Thanks to our success in suppressing Covid-19 in Scotland, it is now safe for schools to return.
"Guidance, informed by the latest scientific advice, sets out the range of measures schools should take to minimise the risk of the spread of the virus.
"We know concerns still exist and I want teachers and staff to not just be safe, but to feel safe, in school and in nursery."
He added: "While clinical advice is clear that testing those with symptoms must be the priority, we are now offering all staff who are concerned they may have been at risk of infection to have access to testing through their employer.
"I hope this additional measure will reassure teachers, nursery and support staff as we return to full-time in classroom education."
The Education Secretary said data from the surveillance testing could lead to safety measures in schools being tightened or the return of currently banned activities such as assemblies and choirs if prevalence remains low.
Asked by Scottish Labour MSP Daniel Johnson what basis schools would have to close after an outbreak, Mr Swinney said: "If a school has two positive cases within a 14-day period, it will be defined as having an outbreak.
"In those circumstances – and indeed in the circumstance of any positive case within a school – the school should contact the local health protection team.
"It then becomes a discussion, which may vary depending on the circumstances and the composition of the outbreak, as to what action is taken."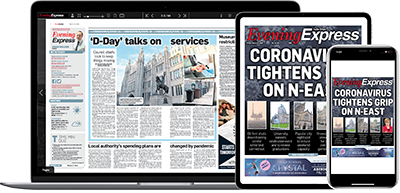 Help support quality local journalism … become a digital subscriber to the Evening Express
For as little as £5.99 a month you can access all of our content, including Premium articles.
Subscribe