Scotland's First Minister Nicola Sturgeon has said everyone visiting the country should follow coronavirus advice.
It comes after The Sunday Times reported Prime Minister Boris Johnson will be spending two weeks on holiday in Scotland.
When asked at the Scottish Government's coronavirus briefing on Monday about the reports, Ms Sturgeon urged him and anyone else coming for a "staycation" to follow local advice.
She said: "Whether it's the Prime Minister or anyone coming to Scotland, I can't wait for the date where I can say 'everyone come to Scotland and holiday' because we're over the worst of this virus but right now we need to encourage everybody whether they're living in Scotland or visiting Scotland to take great care.
"So, whether it's the Prime Minister or anybody else, when you're in Scotland – and you should hopefully be doing this wherever you live – abide by all the advice."
She added: "If we all do that where we are then we've got the best chance of keeping it under control."
Ms Sturgeon also joked she hopes the weather will be nice for the Prime Minister, who is said to be visiting with his fiancee Carrie Symonds and young son Wilfred.
She said: "I hope the weather stays reasonably good for him, although I cannot promise that and refuse to take any responsibility for it."
Later in the briefing, the First Minister said she will not be able to take a holiday herself this year due to the return of the Scottish Parliament this week.
She said: "I'm fully occupied with what we're doing at the moment."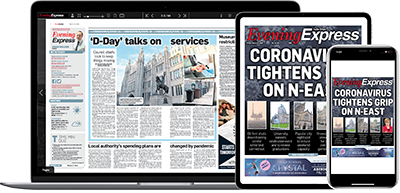 Help support quality local journalism … become a digital subscriber to the Evening Express
For as little as £5.99 a month you can access all of our content, including Premium articles.
Subscribe