Scotland's First Minister has said she remains concerned over constraints on testing capacity but hopes to see improvement in the coming days after a call with UK Health Secretary.
Nicola Sturgeon said she spoke to Matt Hancock and Dido Harding, the head of the UK testing system, on Monday night "to seek assurances that Scotland will continue to get fair access to the UK-wide laboratory capacity".
She sought the urgent talks after concerns a backlog in test processing capacity was causing problems accurately reporting the Scottish results.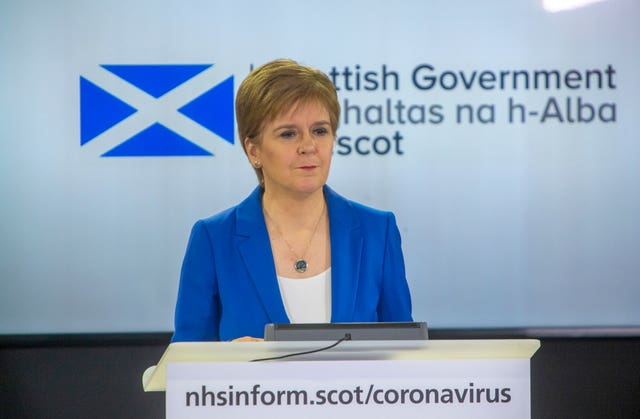 Speaking at the Scottish Government's coronavirus briefing, she said: "I have a concern about the capacity constraints right now with the UK-wide system and for Scotland in recent days.
"This has not been an issue of access to testing slots at regional testing centres or mobile testing units but instead it has been one of access to sufficient Lighthouse laboratory processing, and it is this that has led to a backlog in the system and longer turnaround times for tests than we we want to be the case."
She added: "As this is a UK-wide system we are not able to resolve this on our own and the issues are impacted by demand elsewhere in the UK.
"To that end, last night I had a constructive conference call with Matt Hancock, the UK Health Secretary, and Dido Harding, head of the UK testing system, to seek assurances that Scotland will continue to get fair access to the UK-wide laboratory capacity and discuss how we can resolve these issues.
"So I hope to see improvement over the next few days but of course I will continue to provide updates."
A total of 267 people have tested positive for coronavirus in Scotland in the past 24 hours, up from 22,749 on Monday, Ms Sturgeon said.
These new cases represent 3.6% of newly tested individuals, up from 2.7% on Monday, but the First Minister said the testing backlog means these figures will likely include more results from over the past few days than normal.
Of the new cases, 101 are in Greater Glasgow and Clyde, 59 are in Lanarkshire, 53 in Lothian and 12 in Ayrshire and Arran.
Ms Sturgeon also said restrictions on meeting in indoor household settings in parts of NHS Greater Glasgow and Clyde, which last night were extended for another week, appear to be having an effect.
She said the death of one confirmed Covid-19 patient has been reported in the past 24 hours, bringing the death toll under this measurement, which involves patients who first tested positive in the previous 28 days, to 2,500.
The First Minister said the way statistics are reported on people in hospital and intensive care with the virus is changing.
She also issued a warning over scammers targeting people by pretending to work for the Test and Protect contact tracing service.
Ms Sturgeon said: "We have become aware that some fake callers are pretending to work for Test and Protect and are trying to con people by claiming that payment is needed for a test."
She said this is "truly and utterly despicable" and reminded people that Covid-19 tests are free and bona fide Test and Protect workers will never request financial information or attempt to secure payment for tests.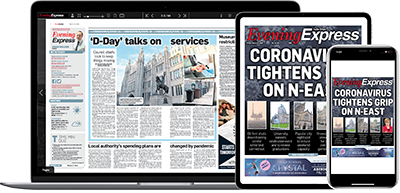 Help support quality local journalism … become a digital subscriber to the Evening Express
For as little as £5.99 a month you can access all of our content, including Premium articles.
Subscribe