The Scottish Parliament "has to continue to operate" during the coronavirus pandemic, Scotland's Constitution Secretary has said.
Mike Russell said Holyrood needs to keep sitting in order to pass emergency legislation to help tackle the spread of the virus.
MSPs are currently in their Easter recess, with the parliament sitting only one day this week instead of the usual three as part of measures responding to the outbreak.
Speaking on the BBC's Sunday Politics Scotland programme, Mr Russell said: "The parliament has to continue to operate. There is legislation that has to go through."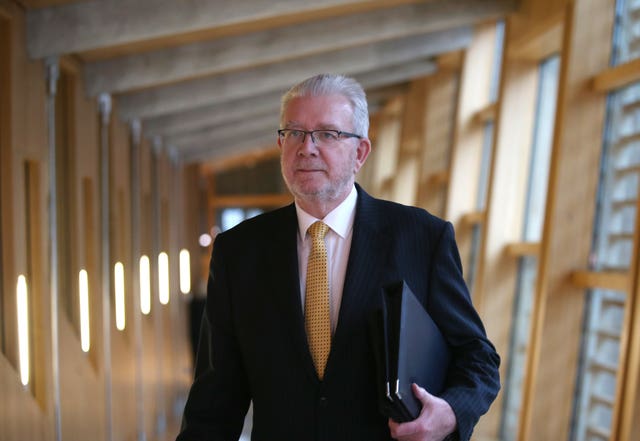 He added: "We passed a piece of emergency legislation on Wednesday, I'm grateful to all the parties for working hard on it.
"We will then come back the week after Easter and continue with both emergency legislation and other legislation.
"How we do that is being worked on by the parliamentary bureau and the Presiding Officer and I think they will have something to say about that over the coming week. There are a number of options in there."
He said there were challenges regarding holding digital meetings at the parliament and creating a virtual version of Holyrood "would require a huge technological step and it may take some time to come into place".
Earlier, Mr Russell said he backs the creation of an emergency Scottish Parliament committee to oversee the response to the coronavirus outbreak.
Scottish Labour's Anas Sarwar proposed creating a new committee with a maximum of 17 MSPs, led by a politician from an opposition party, a proposal Mr Russell confirmed the Scottish Government supports.
The committee would hear evidence from witnesses including health workers, scientists, trade unions, companies, charities and others involved in the response to Covid-19.
Most members would consist of the conveners of the other Scottish Parliament committees, who are not Scottish Government ministers.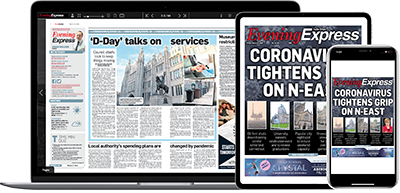 Help support quality local journalism … become a digital subscriber to the Evening Express
For as little as £5.99 a month you can access all of our content, including Premium articles.
Subscribe