Action is needed now to prevent a rise in coronavirus deaths in the coming weeks, Nicola Sturgeon has said.
The First Minister spoke as one Covid-19 death was recorded in Scotland over the last 24 hours, bringing the total number of fatalities to 2,501.
She said 267 positive cases of the virus had been recorded over the same time period, bringing the total to 23,283.
This is 3.6% of newly tested individuals.
Speaking at the Scottish Government's coronavirus briefing on Wednesday, Ms Sturgeon said: "While the number of deaths is much, much lower thankfully than was the case in the spring and early summer this year, nevertheless the need for me to report deaths is a more regular feature of these briefings now than it has been for quite some time.
"Unless we act to stem community transmission now it is highly likely that cases of serious illness and deaths will rise in the weeks to come.
"If community transmission continues to rise as night follows day we will see more cases of people in hospital and unfortunately more cases of people dying."
Ms Sturgeon also highlighted the latest GDP figure, which fell by almost a fifth in Scotland in the period for April to June.
She welcomed support from both the Scottish and UK Governments "and in particular the UK Government's job retention scheme" but again made calls for an extension of the furlough scheme beyond the current end date at the end of October.
"The economic emergency we're dealing with is of course inextricably linked to and indeed caused by the public health emergency that we have faced in these past six months," she said.
"Keeping the virus under control as effectively as possible is therefore the best way of keeping the economy safely and sustainably open."
Testing was also raised as an important issue, with the Arc Sports Centre at Glasgow Caledonian University on track to open on Saturday.
It will provide a walk-in facility for testing at the campus which Ms Sturgeon said "will be especially useful for the student population in central Glasgow".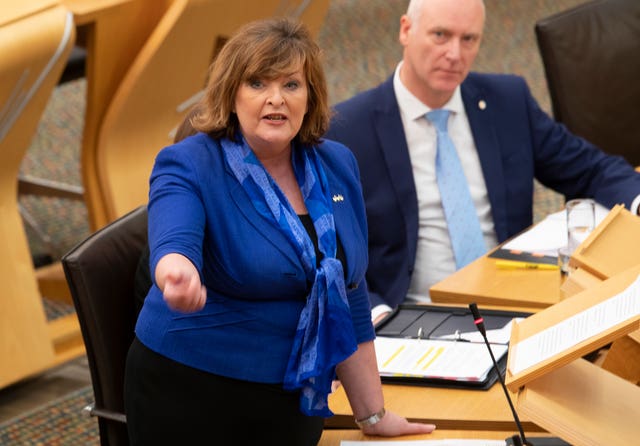 Economy Secretary Fiona Hyslop said she will write to Chancellor Rishi Sunak, asking him to reconsider the closing of the furlough scheme.
New statistics indicate more than two-thirds of Scottish firms surveyed are still using the job retention scheme to some extent, with an estimated 15% remaining on furlough.
She said: "Even though in some sectors a significant number of people have gone back to work, the outlook is much bleaker in other sectors.
"For example, in accommodation and food services an estimated 34.4% of staff were still on furlough and in the arts, entertainment and recreation sector 57.5% staff are still on furlough.
"Today, we've also published research by the Scottish Government's chief economist showing that extending the furlough scheme back for eight months would reduce unemployment in Scotland 61,000 for the first half of the year.
"The research estimates that the direct costs of extending furlough scheme in Scotland is around £850 million over eight months."
Ahead of the briefing, the National Records of Scotland released weekly and monthly data on the virus.
It found 4,236 people have died in Scotland with confirmed or suspected coronavirus, up five from the previous week.
The statistics account for all deaths registered in Scotland when Covid-19 is mentioned on the death certificate.
The NRS report also found those living in the most deprived areas are just over two times more likely to die with Covid-19 while those in larger urban areas are over four times more likely.
Of those who died with the virus between March and August, 92% had at least one pre-existing condition.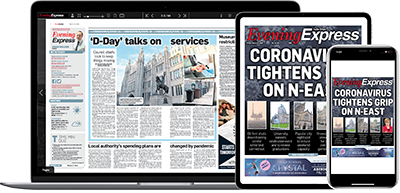 Help support quality local journalism … become a digital subscriber to the Evening Express
For as little as £5.99 a month you can access all of our content, including Premium articles.
Subscribe