Scotland and the wider UK need to "at least" double the amount of energy that comes from renewables to meet climate change targets, Holyrood's energy minister has said.
Paul Wheelhouse said the move – which would see more power come from on-shore wind farms – would be necessary for Scotland to meet the legally binding targets.
He spoke out on the issue as MSPs from Holyrood's five political parties united to show their support for renewable energy, with politicians holding aloft models of onshore wind turbines outside the Scottish Parliament
Mr Wheelhouse said renewable sources of power – and wind energy in particular – were "playing a vital role in ensuring that, by 2019, some 90% of all the electricity Scotland uses could be provided from renewable electricity supplies".
But he added: "To achieve Scotland's legally binding climate targets we will need to also decarbonise our transport and heat sectors, this will require Scotland and the UK at least doubling the amount of renewable energy we generate across all technologies, including onshore wind.
"Therefore, I was pleased to join others from across Scotland's Parliament in showing our strong support for the industry and the very positive benefits of further investment in onshore wind to help power our green economic recovery."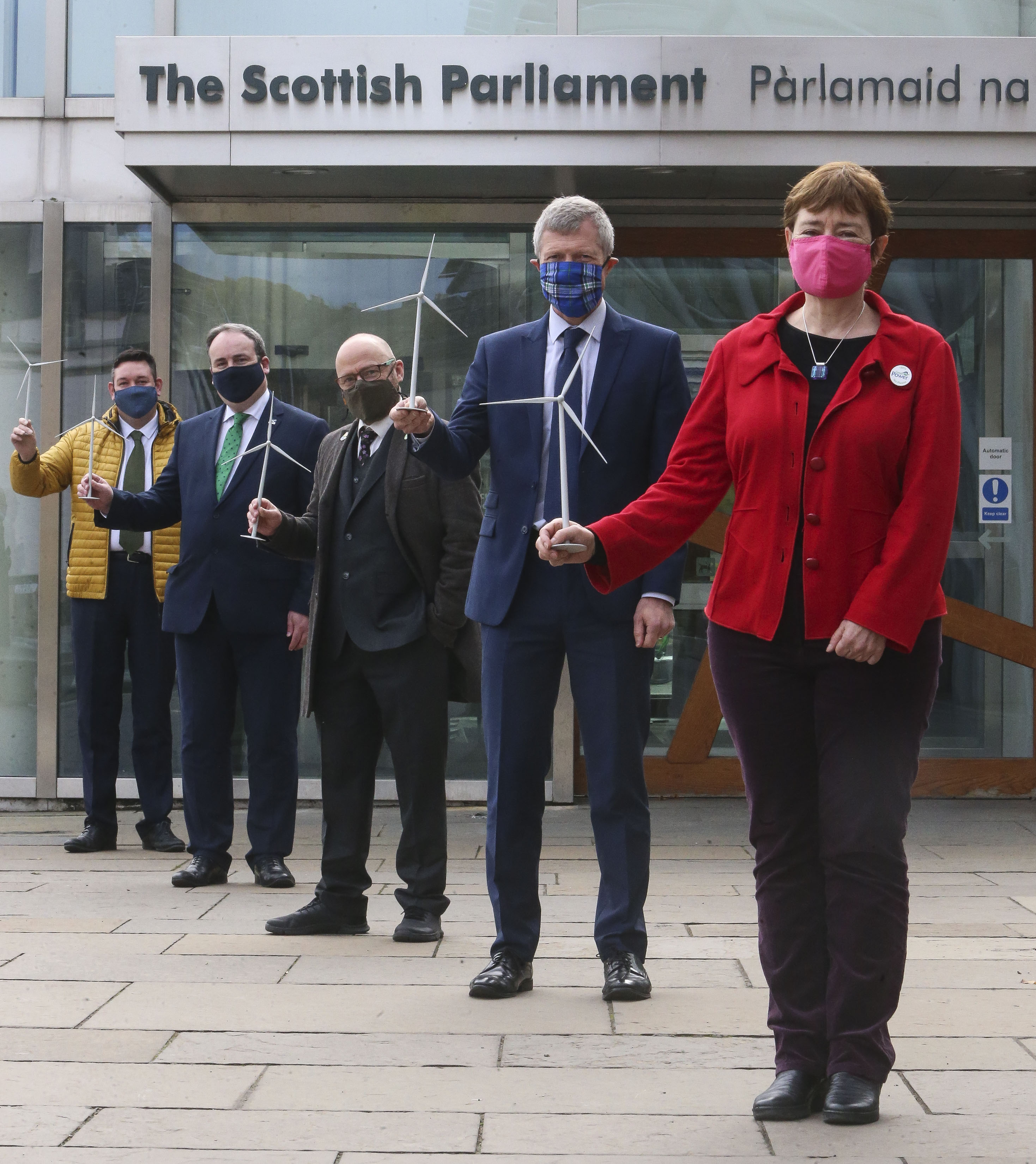 Scottish Conservative chief whip Miles Briggs said that investing in green energy would be a "central part to Scotland's economic recovery from Covid-19".
He added: "Scotland has huge potential to harness green energy and lead the way internationally to becoming a carbon neutral country."
Meanwhile Labour MSP Sarah Boyack said there needed to be a "transformation in how we heat and power our buildings and policy that drives investment in low-carbon renewable technologies".
Scottish Greens co-leader Patrick Harvie said: "The need for the shift to renewable energy is obvious and urgent, but that can only be done with significant public investment and a commitment to protect the supply line and ensure thousands of secure and well-paid jobs.
"Scotland has huge renewables potential to play a major role in supply across Europe, but this will require a matching level of ambition from governments."
And Scottish Liberal Democrat leader Willie Rennie said: "The pandemic demands that we need to rebuild our economy for jobs and wellbeing. Future generations demand we rebuild in a fair and sustainable way. Politicians today bear a heavy responsibility to get that right."
Scottish independent renewable energy company GreenPower organised the event for MSPs to show their support for renewables as part of the Scottish Renewable Energy Festival which runs for the next two weeks, up to November 6.
GreenPower CEO Rob Forrest said: "In normal times we might be arranging visits to wind farms or hydro plants to showcase the latest technology, but this year for understandable reasons we have had to find alternative ways for ministers and MSPs to demonstrate support for renewables and for onshore wind energy in particular.
"It is heartening to see representatives from all Scotland's political parties step up, joining the 79% of people who are positive about onshore wind.
"Renewable energy is a 'triple win' for Scotland – it cuts carbon emissions, creates economic development, particularly in rural areas, and represents a sustainable way to build out of the Covid-19 crisis."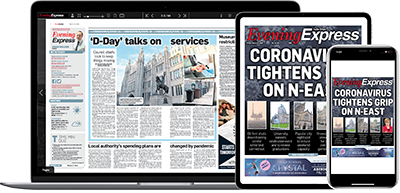 Help support quality local journalism … become a digital subscriber to the Evening Express
For as little as £5.99 a month you can access all of our content, including Premium articles.
Subscribe