The RNLI in Scotland has called on the public to stay safe ahead of an expected relaxation of lockdown restrictions.
Scottish Government plans will permit people to travel short distances, limited to five miles within their local area, for exercise including allowing outdoor swimming, kayaking and angling as of Friday.
It has prompted the life-saving charity to request people do not travel away from local areas to reach the shore.
Jacob Davies, RNLI life-saving manager for Scotland, said: "With an unusually warm spring coupled with the easing of a lockdown, which has seen many of us unable to visit our favourite beaches, we expect many people to be eager to hit the coast.
"However, just because the lockdown restrictions are being relaxed does not mean our coasts are safe, the dangers that have always been there remain.
"We ask those who are local to beaches to continue to be aware of the inherent dangers and to avoid taking risks."
He added: "Our strong advice to the Scottish public, who are not local to a beach, is to exercise locally and not to travel to the coast.
"Scotland's air temperature may be warming up but the sea temperature remains consistently chilly all year, jumping or falling into cold water or spending longer periods than normal submerged in the water can lead to, potentially fatal, cold water shock."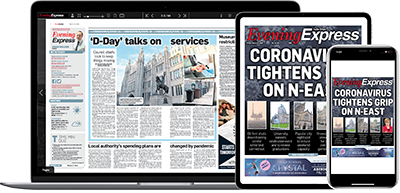 Help support quality local journalism … become a digital subscriber to the Evening Express
For as little as £5.99 a month you can access all of our content, including Premium articles.
Subscribe