The Scottish Retail Consortium (SRC) has welcomed the announcement from the First Minister that some shops will be able to reopen this month.
Nicola Sturgeon said in a statement in Holyrood on Thursday that shops with outdoor exits and entrances will be able to reopen on June 29.
She said indoor shopping centres will need to remain closed, expect for access to essential shops, and should instead prepare to open in the third phase of the easing of measures.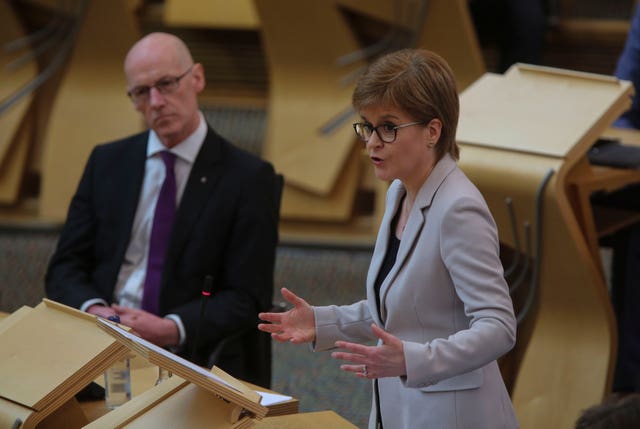 The First Minister said social distancing measures will need to be put in place for those shops that are able to open and has asked for patience from customers.
She said: "All of us as customers have a role to play.
"When shops do reopen, I ask everyone to exercise patience, stick to the measures that are in place for your safety and at all times please respect retail staff who will be asking you to shop in a different way."
David Lonsdale, the chief executive of the SRC, said: "Retailers have been eagerly awaiting a firm date for the reopening of shops that they can work towards.
"The First Minister's announcement is a significant milestone, providing much-needed clarity on the path ahead.
"It is welcome that Government has listened to our representations and that larger shops will be able to reopen sooner than anticipated."
He added: "We look forward in due course to learning of the indicative date for the reopening of non-essential outlets in shopping centres and malls.
"Safety is the fundamental concern for all retailers and they have been working hard to implement the necessary social distancing and hygiene measures to operate safely over the past weeks.
"This a welcome vote of confidence in that effort and preparation. Now that we know which shops can open and when, retailers can begin communicating their plans with their workforces and customers.
Mr Lonsdale also said that shoppers should be prepared for shops to have different layouts and features such as one way aisles and plexiglass.
The Federation of Small Businesses (FSB) also broadly welcomed the move.
FSB director for the devolved nations Colin Borland said: "Some shopkeepers will be disappointed that this reopening is more than a week away, when many were primed for Monday.
"And those that operate restaurants, pubs and cafes will be bitterly disappointed that they're waiting at least another fortnight before they can welcome back customers even if they have outdoor facilities."
He added: "We understand the need to exercise caution.
"But the Scottish Government must provide sharper detail for businesses about the reopening programme.
"Some businesses will have wasted some of their precious reserves preparing to open their doors in the next few days, when actually they won't be open for weeks.
"For example, pubs with beer gardens will be understandably frustrated – especially if they spent money getting cellars restocked."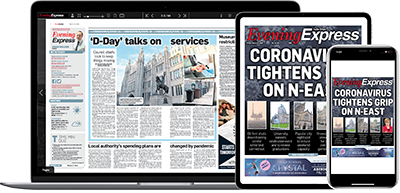 Help support quality local journalism … become a digital subscriber to the Evening Express
For as little as £5.99 a month you can access all of our content, including Premium articles.
Subscribe