Presiding Officer Ken Macintosh believes that remote voting will become permanent in the Scottish Parliament, but that MSPs will miss the "passion and emotion" under the new hybrid system.
Parliament has had a significantly reduced schedule for the past six weeks during what would have been the summer recess, with MSPs able to dial in remotely for statements on the coronavirus response.
As Parliament returns on Tuesday to coincide with the reopening of schools, a new voting system will be in place to allow politicians to vote — regardless of whether they are in the debating chamber.
Mr Macintosh said the parliament had been looking at issues such as remote or proxy voting before the coronavirus pandemic as a way to improve accessibility for MSPs with childcare responsibilities and those in rural constituencies, but the pandemic had "sped things up considerably".
"These Covid-19 restrictions will be here for some time so we've now introduced remote voting, which means that all MSPs – whether they're shielding or self-isolating – will be able to fully participate in proceedings," he said.
Mr Macintosh told the PA news agency that Parliament had to ensure remote voting was "entirely secure and robust", explaining that all MSPs will now vote using their phones, and there will be a backup system of proxy voting if it is ever required.
He predicted that remote voting "will be permanent", although other procedural changes such as taking part in debates and committees digitally "have clear downsides".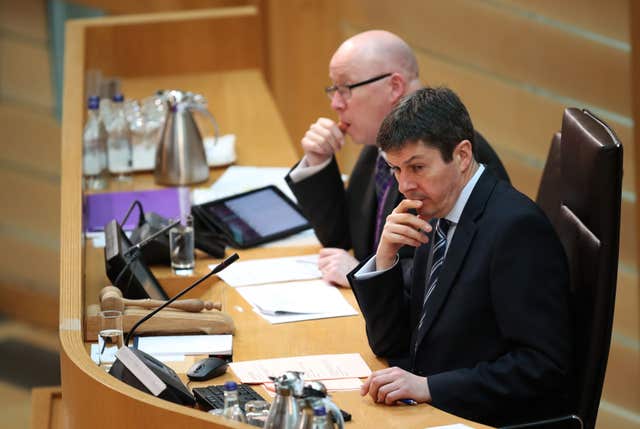 "Politics is not just a transactional business, it's not just about people saying something and then voting, it's about interaction, it's about human contact, it's quite an emotional business in many ways," he said.
"You need a platform that allows people to feel the emotion in the chamber, that allows them to him feel whether people are angry, sad, committed – that's something comes across a lot better in person than it does down a broadcast line.
"When people are participating remotely, you're missing out on some of that passion and emotion."
The changes are set to be reviewed when the country moves to phase four of the government's route map out of lockdown — including whether to reopen the building to the public.
Mr Macintosh also paid tribute to parliamentary staff who have been "working flat out" to get the building safe for MSPs to return.
He said: "We are absolutely up and running. We can cover all business, we can deal with legislation, we can deal with committee inquiries, we can have witnesses before us, we can have full debates and so on".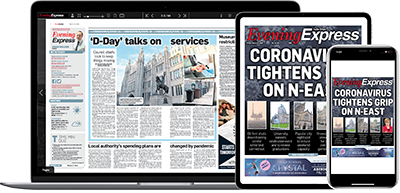 Help support quality local journalism … become a digital subscriber to the Evening Express
For as little as £5.99 a month you can access all of our content, including Premium articles.
Subscribe