Activists who spent the night on two North Sea oil platforms to campaign against leaving parts of the old rigs in the sea have ended their protest after more than 24 hours.
Greenpeace International said activists from the Netherlands, Germany and Denmark had boarded Shell's Brent Alpha and Bravo platforms as part of a protest against plans by the company to leave parts of old structures in the North Sea.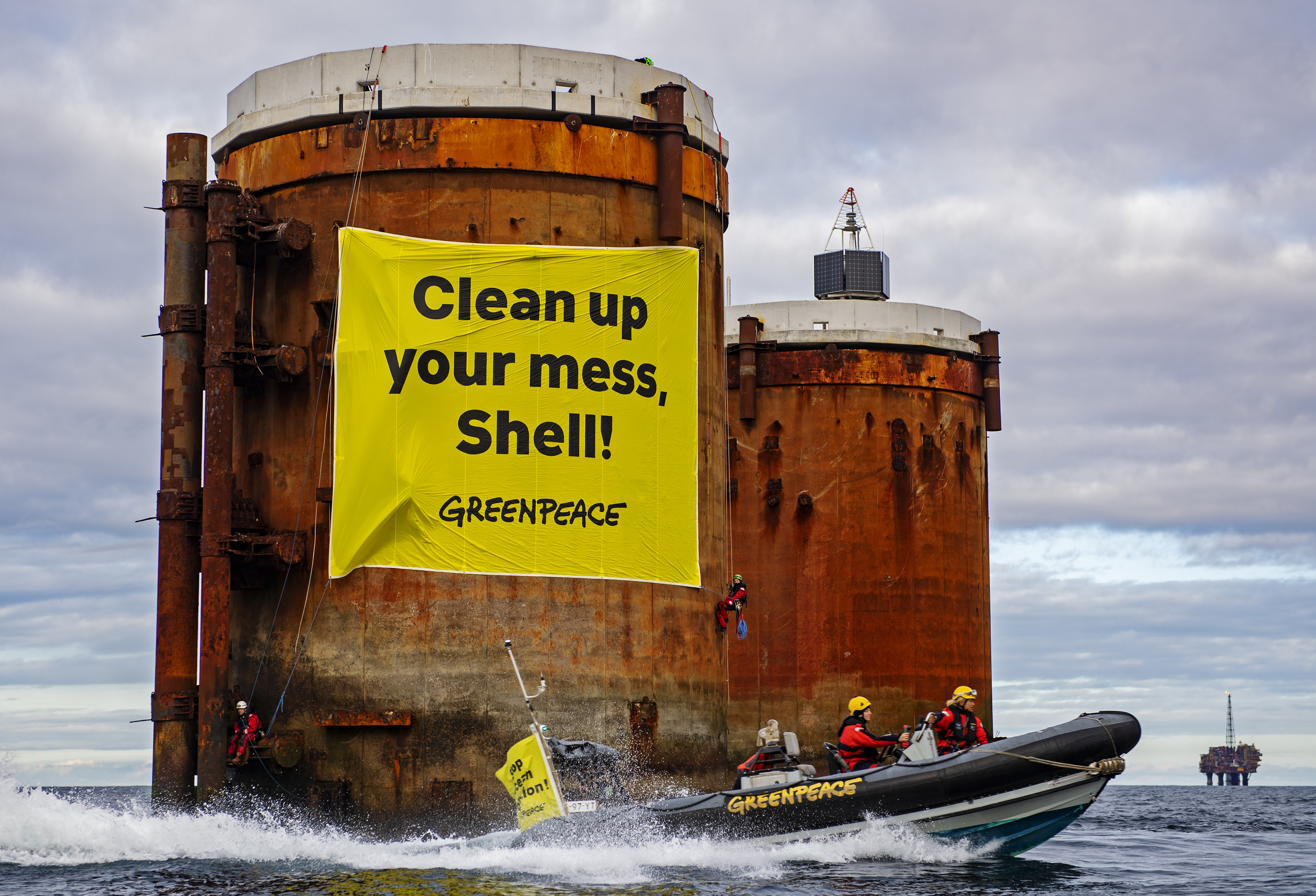 The environmental group said climbers scaled the platforms, which are no longer operational and lie north-east of the Shetland Islands, and hung banners which read: "Shell, clean up your mess!" and "Stop Ocean Pollution".