Police Scotland could cut officer numbers after 2020, Chief Constable Iain Livingstone has told MSPs.
The force currently has 17,234 officers but he said reducing numbers this year would have been "imprudent to say the least".
Mr Livingstone said Police Scotland is facing an "unprecedented period of demand", with Euro 2020 matches being hosted in Glasgow this summer and the COP26 climate change summit taking place in the city in November.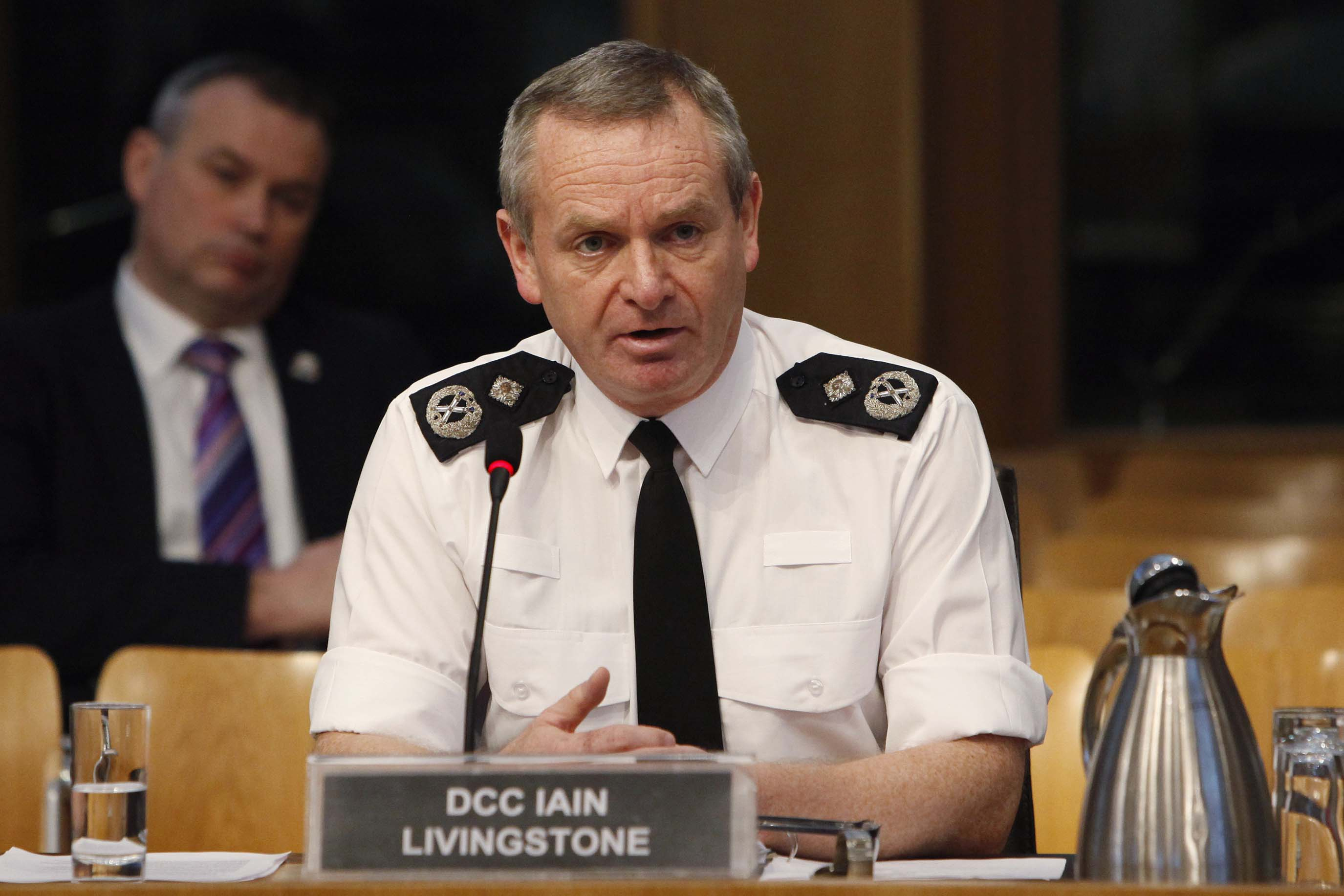 The Chief Constable warned the force would still have a deficit to contend with in the upcoming financial year despite extra cash being awarded in the budget.
He said the force expected to have an operating deficit of about £36 million in 2020-21 – adding ministers have guaranteed to underwrite that sum.
Underspend from other areas of Government will mean the force should be able to receive further cash later in the year, MSPs were told.
The budget deal between the Scottish Government and the Greens will result in the force's funding increasing to more than £1.2 billion next year – a rise of £60 million from this year's settlement.
But Mr Livingstone told Holyrood's Audit Committee: "The budget figures that were announced yesterday will still leave an operating deficit within the police budget going forward for 2020-21.
"I think it is in the region, on revenue terms, of £36 million."
Mr Livingstone added "we still don't truly know the consequences of the exit from the European Union", with the UK's Brexit transition period due to conclude at the end of this year.
After this he said the force "can start if necessary and if appropriate to reduce the number of police officers so we have got the right mix and through that achieve the financial sustainability that we all seek".
He said he expected to see the "first cut" of a workforce plan for Police Scotland by October or November of this year.
The Scottish Police Authority (SPA) told Holyrood's Public Audit Committee the delay in producing a workforce plan was "unacceptable".
SPA vice-chairman David Crichton said: "The delay in preparing a workforce plan is unacceptable – there is no sugar-coating of that.
"The fundamental responsibility has to lie with Police Scotland to do that review, to assess demand, to assess what future skills are required."
Mr Crichton stressed there was "insufficient funding" in the police budget to "fully fund 17,234 officers", giving rise to the force's continuing deficit.
He added: "Unless and until we have a better understanding of the future demands on policing, the areas for productivity improvement, the expected costs of policing and the rights skills mix, that is the sort of thing a workforce plan will produce.
"It actually makes it very difficult without that."
He said there had been a "difficulty in appreciating how complex a job it is" to produce such a plan by Police Scotland.
But Mr Crichton said: "That does not alter the fact that it has been unacceptably delayed."
Mr Livingstone accepted workforce planning had been a a "challenging" issue for the force, telling MSPs: "It is not where I would like it to be. And it is a priority for me as Chief Constable to produce that."
He added: "There is a recognition in policing that trying to properly identify our demand, properly quantify it, things such as COP26, the need for police officers on the street, doing public order, doing public security duties, actually balanced against the fact that we want a more agile service that has specialist skills around cyber, has specialist skills around financial investigation and other elements. There is a push there and a challenge.
"In the short-term there is a focus on officer numbers but at the same time we do need to have a plan for the future that means we have got a workforce that has got the skills, the capacity and the profile to meet the challenges going forward."