Travellers to Scotland from Italy, San Marino and the Vatican will soon have to self-isolate for 14 days after arrival.
The changes come into effect as of 4am on Sunday and are being brought in due to "significant increases" in coronavirus cases.
Meanwhile, those arriving from mainland Greece and the Greek islands, except Mykonos, will no longer need to quarantine as of the same time due to the low number of cases.
Community safety minister Ash Denham said: "Lifting quarantine restrictions on those travelling from most of Greece, in line with the public health data we have received, is not a signal that it is safe to book foreign travel.
"All travel carries a risk and people should think long and hard before choosing to go abroad.
"It is vital that we suppress the spread of the virus in Scotland and imposing quarantine restrictions on those arriving in the UK is our first line of defence in managing the risk of importing cases from communities with high risks of transmission.
"We are continuing to have regular discussions with the other three governments in the UK."
The same change of air corridors for England was earlier announced by UK Transport Secretary Grant Shapps.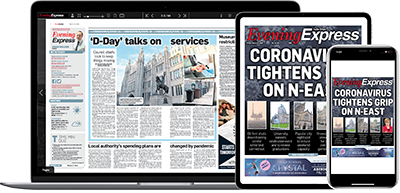 Help support quality local journalism … become a digital subscriber to the Evening Express
For as little as £5.99 a month you can access all of our content, including Premium articles.
Subscribe