The Liberal Democrats can regain credibility and relevance by listening to people's concerns during the coronavirus pandemic and not focusing on "distractions" such as Brexit and Scottish independence, Sir Ed Davey has said.
He said it will be a "tough task" for the Lib Dems to win back public trust after three general elections in which the party "clearly failed miserably".
Sir Ed became the party's third leader in 14 months in August, succeeding Jo Swinson, who had replaced Sir Vince Cable.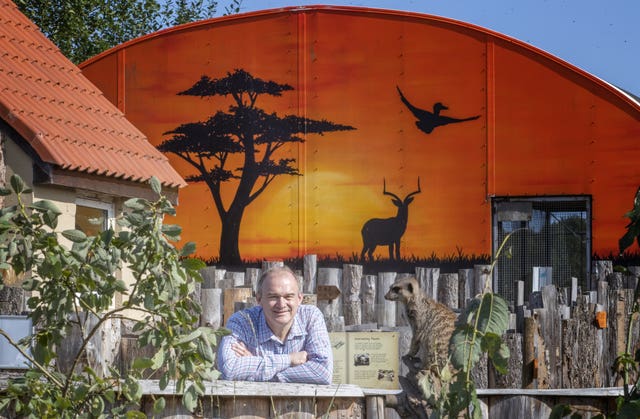 During his first visit to Scotland since his election as leader, during which he made a stop at Fife Zoo, Sir Ed said he will be "more humble" than his predecessors and suggested the party had "lost its way".
He told the PA news agency he believes the majority of Britons shared the Lib Dems' "timeless values" but they had lost people's trust and failed to be relevant.
As part of his nationwide "listening tour", Sir Ed visited the zoo to meet owners and staff, as well as taking part in a socially distanced canvassing session.
Sir Ed said: "The listening tour, which I'll be doing for months and months, is to engage with people, find out what's on their minds, what are their fears and problems at the moment? What are their hopes and dreams?"
He added: "At our best, we have been on people's side, people have looked up to us and respected us. But they clearly don't at the moment.
"It's my job to turn that around and I'm realistic enough to know that's a tough task but I'm up for it."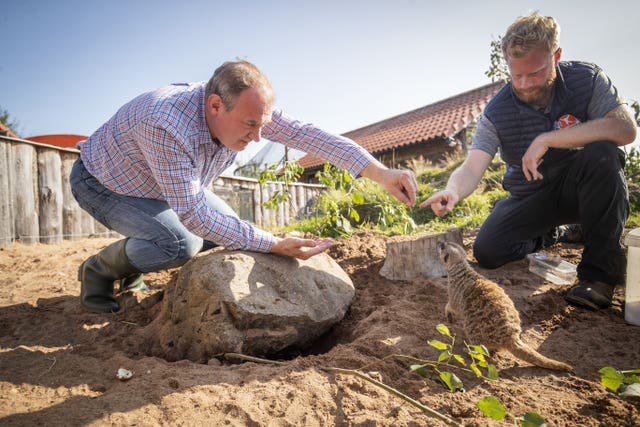 Sir Ed said people in Fife – including the zoo owners Briony Taylor and Michael Knight – told him their focus was on the economic and health consequences of the pandemic.
Asked whether he will listen if Scots tell him they want independence, Sir Ed said he thinks people will find the constitutional arguments a "distraction" – if they are even talking about them at all.
"I think even the strongest proponents of independence would say let's focus on the things that matter, let's not get extra disruptions or distractions'," he said.
"I genuinely think Scottish people from all sides of the question on independence will say 'this is not the time for constitutional questions, now is the time for helping people who are in distress, businesses that are in distress and people who are facing the loss of loved ones'."
On the party's opposition to another independence referendum, he said: "The Liberal Democrats' policy on independence is set by the Scottish Liberal Democrats and always will be under my leadership.
"I know that they believe that Scotland is better in the family of nations."
He compared the issue to the "self-indulgent" UK Government pushing to get a Brexit deal before January and not seeking an extension "when we've got one hell of a fight on our hands" because of coronavirus.
"We have a global pandemic," he said.
"Why would anyone think about anything else? Why? I just don't understand."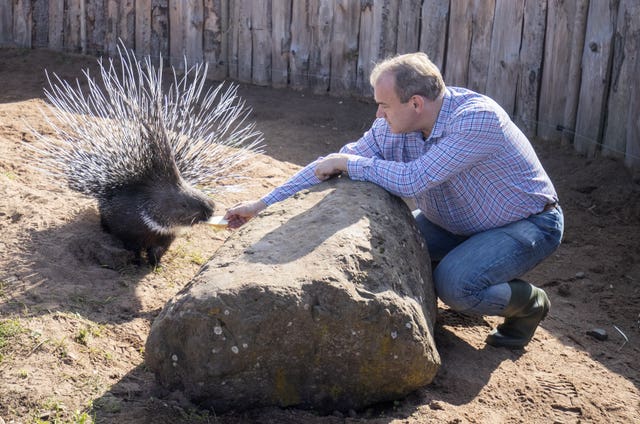 The Lib Dems under Sir Ed's leadership have resigned themselves to Brexit happening but fiercely oppose the prospect of no-deal and the new leader said he expects Boris Johnson to reach an agreement with the EU.
"Johnson and (Dominic) Cummings are the arch distractors," Mr Davey said.
"They play their little games, distracting people with the prorogation of Parliament, battling with the Supreme Court and it's all distraction."
He suggested the Prime Minister is going to "work everyone up into a frenzy" so the public is "relieved" when a deal is announced.
Looking ahead to the 2021 Scottish Parliament election, Sir Ed said that the "laserbeam-like focus" of Scottish Lib Dem leader Willie Rennie on the impact of coronavirus and the recovery could pay dividends.
"I think the other unionist parties are not as strong as they've been in the run up to previous Holyrood elections and I think we have a real possibility of gaining momentum," he said.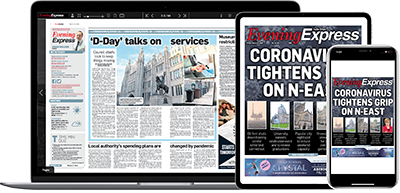 Help support quality local journalism … become a digital subscriber to the Evening Express
For as little as £5.99 a month you can access all of our content, including Premium articles.
Subscribe