One new death of a coronavirus patient in Scotland has been recorded in the last 24 hours, the First Minister has announced.
The total now stands at 2,495 deaths, with Nicola Sturgeon also confirming 156 new cases, including 86 in the Greater Glasgow and Clyde health board area.
It takes the number of people who have tested positive for the virus to 20,788.
There are 258 people in hospital with confirmed or suspected Covid-19, a decrease of six in 24 hours, with five in intensive care – one less than Tuesday.
The 2,495 deaths announced at First Minister's Questions (FMQs) is lower than the National Records of Scotland (NRS) weekly statistic which records people who have died with confirmed or suspected coronavirus.
Under that measurement the total stands at 4,228 with Covid-19 mentioned on the death certificate of six cases between August 24-30.
Two of these took place in a care home, three in a hospital and one in a home/non-institutional setting.
The weekly NRS figure peaked at 661 deaths in the week of April 20-26.
At the start of FMQs in the Scottish Parliament, Ms Sturgeon addressed the addition of Greece to the list of countries from which travellers will be required to quarantine on arrival.
She said the Test and Protect contact tracing scheme had found "in recent days that a number of new Covid cases can be connected to individuals returning from that country".
The new restrictions come in from 4am on Thursday, with anyone arriving in Scotland after that time required to self-isolate for 14 days.
Anyone who has returned from Greece in the past few days should be "particularly careful about social interactions", she said, adding that people should be "very cautious" about travelling abroad if this is not necessary.
Ms Sturgeon also defended the decision to impose new local lockdown restrictions on Glasgow and some surrounding areas, as doing nothing was "not an option" in the face of rising numbers of cases.
Some 800,000 people living in the Glasgow, West Dunbartonshire and East Renfrewshire areas have been told not to visit other people's homes, with the new measures in place for the next two weeks.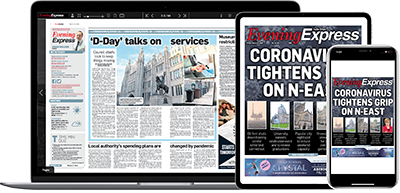 Help support quality local journalism … become a digital subscriber to the Evening Express
For as little as £5.99 a month you can access all of our content, including Premium articles.
Subscribe