Pubs and restaurants in Scotland may have to keep customers seated when they reopen and turn off background music to discourage shouting.
The Scottish Government has published guidelines for the hospitality sector which could allow them to relax the two-metre social distancing rule to one.
These one-metre zones would have to be clearly signposted for customers, with their names and other details taken before they enter.
Further guidance for specific types of businesses within hospitality is expected to be published later.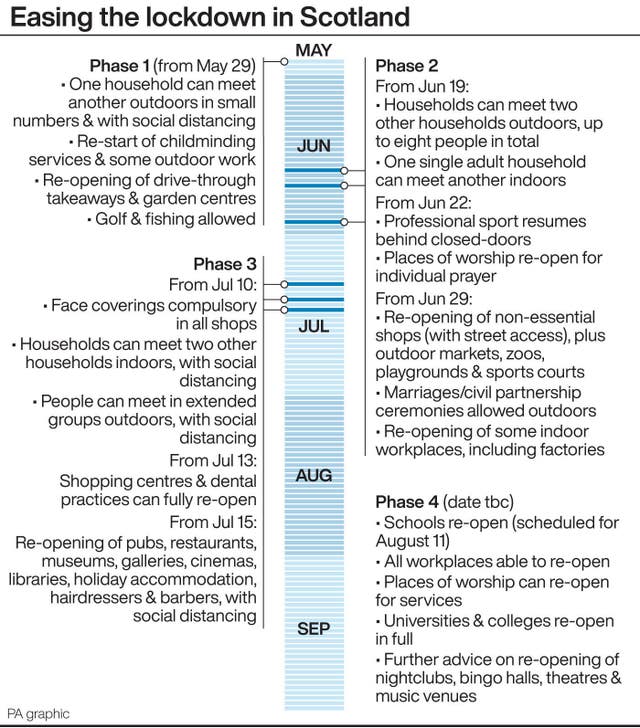 A Scottish Government document issued on Thursday includes a series of "mitigations" businesses can take to ensure they can be exempt from the two-metre rule.
These include "no standing – all customers seated" and face coverings being worn by staff.
There would also be "reduced noise measures e.g. no background music, to reduce need for customers to shout".
Screens could be placed between seating areas, while there would have to be "clear systems for safe ordering and payments".
Outdoor areas such as beer gardens will reopen on July 6, initially sticking to the two-metre rule, while indoor parts of pubs and restaurants could reopen on July 15 as the Covid-19 restrictions ease.
The document also recommends keeping seating on public transport back-to-back or face-to-back with enhanced ventilation.
While two metres will continue to be the general rule, areas which can demonstrate the mitigations are in place could reduce this to one.
At the daily coronavirus briefing on Thursday, First Minister Nicola Sturgeon said: "The guidance will be different for different sectors, clearly the mitigations for a restaurant or a bar will be different to those for a hairdresser.
"For illustrative purposes and to allow businesses to start to plan, we're publishing today the kinds of mitigations that may be required in each sector.
"However in general terms, these may include improved ventilation, perspex screens, regulation of customer flow and seating plans that reduce transmission risk.
"For hospitality and possibly other sectors, mitigation will also include the collection of names and addresses of customers to help with contact tracing when that is necessary."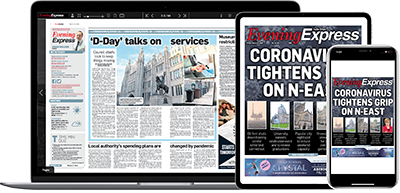 Help support quality local journalism … become a digital subscriber to the Evening Express
For as little as £5.99 a month you can access all of our content, including Premium articles.
Subscribe