Nicola Sturgeon has told how she is desperate to see her parents again, as she urged Scots to be cautious when considering whether to visit loved ones as the lockdown is eased.
Under the Scottish Government's new route map to lifting the restrictions, people will be able to meet up with others from another household outdoors potentially as early as Thursday May 28.
The First Minister confirmed there is no limit on how far people can travel to visit friends and family.
But she urged everyone to "use judgement" when considering such trips.
Speaking at her daily briefing in Edinburgh, she said: "We're not intending to put a five-mile limit on the distance you can travel to, for example, sit with your parents in their garden, but we are asking you to use judgement.
"If you have to travel a long distance to see a relative outside, you are more likely to perhaps go inside the house to, for example, use the bathroom.
"And we don't want you to go inside each other's houses in this phase, because if you are infectious, maybe without knowing it, you risk leaving the virus on surfaces inside the house.
"That would pose a risk to other people, particularly if you are visiting elderly relatives."
The Scottish Government will set out parameters on the issue to "guide people's application of judgement", she said.
She added: "If your parents live in Inverness and you live in Glasgow, then what it will require for you to practically visit them might mean you putting your parents at risk, therefore don't do it for those reasons.
"It will increasingly be about judgement, but I have got a lot of confidence people will do the right thing, because people have been doing the right thing.
"I'm desperate to see my parents, like everybody else, but the last thing I want to do – and I know others feel the same here – is put my parents at risk by inadvertently potentially passing them the virus."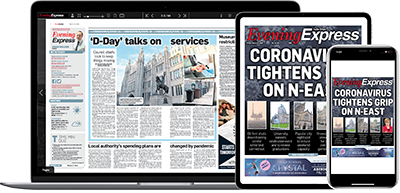 Help support quality local journalism … become a digital subscriber to the Evening Express
For as little as £5.99 a month you can access all of our content, including Premium articles.
Subscribe