Nicola Sturgeon has defended the decision to discharge elderly people from hospitals into care homes without testing them for coronavirus, as she admitted she still "agonises" over previous steps she has taken during the crisis.
The First Minister said that at the start of the crisis, the Government wanted to cut the number of delayed discharges from hospitals before they "filled up with coronavirus cases", and did not believe testing people without symptoms was an "effective" precaution.
While acknowledging the "legitimate issues" about testing and care homes, Ms Sturgeon said: "To have kept older people, with no medical need to be in hospital, where they were would have been putting them at enormous risk as well.
"You can apply hindsight, but we were trying to do the best things at the time.
"Back then we didn't think that testing people without symptoms was something that was scientifically and clinically an effective thing to do."
Asked on ITV's Good Morning Britain whether she thought the elderly could have been better protected from the virus, Ms Sturgeon said: "I don't think any politician — and frankly any human being — should look at the situation now and not agonise over could we have done things differently, could we have done things better?
"So every day right now we're trying to do everything we can, and adapt our responses as we learn more about this virus.
"One of the easiest things in the world right now is for people to apply hindsight that we didn't have at the time and say 'you should have done everything differently'."
Her comments came after former Scottish Conservative leader Ruth Davidson criticised the decision to "put people that may or may not be infected into an enclosed environment of incredibly vulnerable people".
Speaking earlier on the show, Ms Davidson said: "I think whatever inquiries we have when we're out of the back of this, there's going to be so many lessons that we have to learn.
"For example, you talk about the situation in England where some people were put into care homes without having tested negative first as they were discharged from hospital.
"We've had the same thing in Scotland, but we've had it to a greater degree.
"We had the Scottish Government actively buying beds in advance in care homes, spending money, telling care home operators 'we want to empty our hospitals and we're going to do it without testing or having a negative test back of the people we're putting in there'.
"So in terms of the agency of government actually physically making the decision to put people that may or may not be infected into an enclosed environment of incredibly vulnerable people.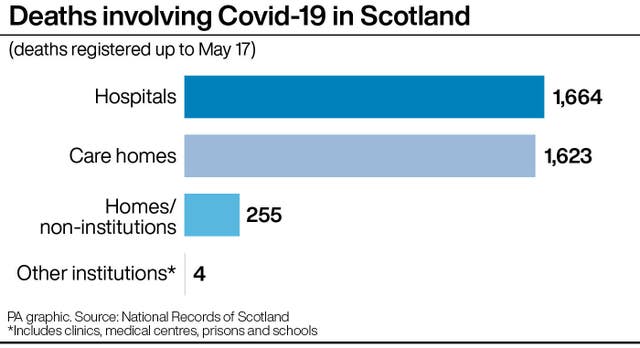 "And, like I say, our care home death rate in Scotland is more than double that of England."
Figures released by the National Records of Scotland on Wednesday show 46% of all deaths linked to coronavirus in Scotland have occurred in care homes.
Scottish Government figures on delayed discharges reveal 921 patients were released from hospitals into care homes in March – the first month of the coronavirus crisis.
It was not until April 21 when a policy for mandatory testing of all new care home residents was announced by the Scottish Government.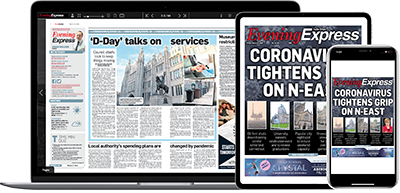 Help support quality local journalism … become a digital subscriber to the Evening Express
For as little as £5.99 a month you can access all of our content, including Premium articles.
Subscribe