MSPs have backed plans to allow victims of rape and sexual assault to provide forensic evidence without reporting it to the police.
The Scottish Parliament unanimously supported the proposals to reform services, making health boards responsible for examinations and allowing victims of sex attacks to request either a male or female examiner.
Opening the stage one debate, Health Secretary Jeane Freeman said the Bill "puts the holistic healthcare needs of victims first" and gives patients more control.
Ms Freeman explained that the government proposes allowing victims to come forward to be forensically examined before deciding whether or not to inform the police.
She told MSPs: "Having this choice available to people after a significant trauma is vital to giving people control over what happens to them at a time when control has been taken away."
Evidence would be safely retained for an as-yet-unspecified period of time, but could be destroyed at the patient's request.
Ms Freeman also said that 61% of sexual offence examiners are now female, up from approximately 30% as estimated in 2017.
Lewis Macdonald, the convener of the Health Committee said that victims having access to a female examiner and delays before examinations were the key issues raised during their consultation on the Forensic Medical Services (Victims of Sexual Offences) (Scotland) Bill.
Mr Macdonald said: "We have therefore recommended that the Bill should be strengthened to require a 24/7 forensic medical examination service, and to guarantee the right to choose the sex of an examiner."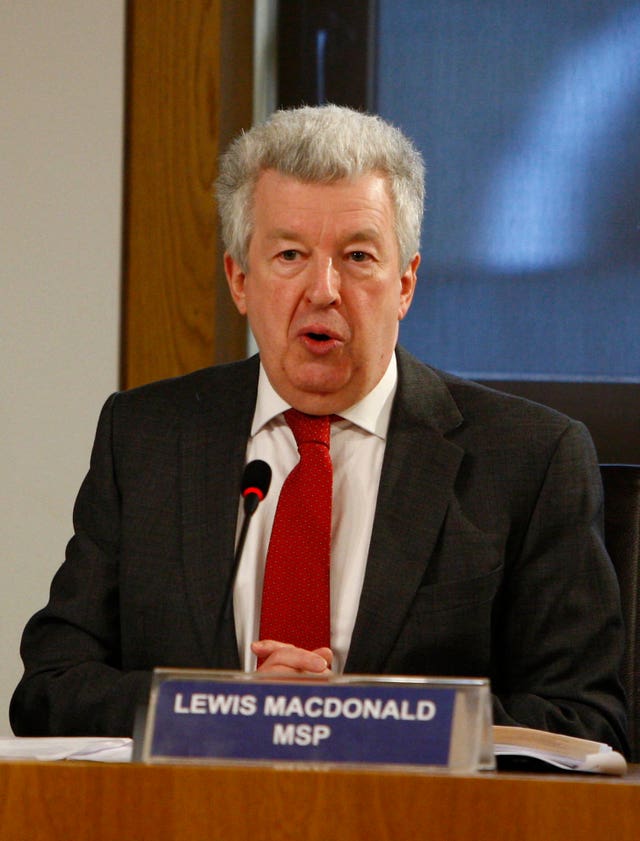 He also said the committee recommended giving health boards the statutory obligation to provide "trauma-informed care" as well as all victims having the right to access independent advocacy and support, not on a case-by-case or opt-in system.
"We believe it should be a right, provided to everyone as standard across every service," he said.
"This advocacy support should be ongoing from the moment of engagement through interaction with health service, once the individual has returned home, and through all and any subsequent interactions with Police Scotland and the court process. "
Scottish Conservative health spokesman Donald Cameron said the reforms were "long overdue" following a 2017 report warning of the "unacceptable" services available to victims.
He said: "The most recent figures available showed that in 2018-19 there were 13,547 sexual crimes recorded by Police Scotland – 40% of those crimes relate to a victim under the age of 18. That's a very high proportion in my view.
"Such figures should concern us all.
"While this Bill sadly cannot prevent such crimes from happening, it can help drastically improve the experience of victims of such crimes."
Scottish Labour MSP David Stewart said his party would support the Bill, but said there should be an awareness-raising campaign around the changes to the law.
He said: "If we do not have public information and awareness this Bill is not worth the paper it's printed on."
Quoting a survivor of sexual abuse, he said: "Violators cannot live with the truth, survivors cannot live without it."
Scottish Greens co-leader Alison Johnstone said it was important that victims were referred on to other key services.
She said: "Clearly a health environment is more suited to caring for someone who has just experienced a traumatic event."
Ms Johnstone said she had been contacted by constituents who had been "retraumatised" after reporting their assaults.
Scottish Liberal Democrat health spokesman Alex Cole-Hamilton said victims of sexual offences had given powerful testimony to the Health Committee, saying: "Their testimony will stay with me for my entire life."
Victims have described the criminal justice system as "extremely traumatic", he added.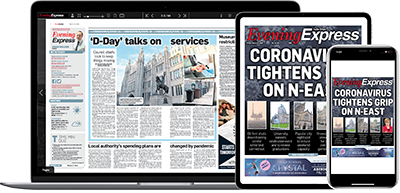 Help support quality local journalism … become a digital subscriber to the Evening Express
For as little as £5.99 a month you can access all of our content, including Premium articles.
Subscribe