The Scottish Government has welcomed a rise in the proportion of disabled people in employment, while opponents have argued the figures highlight the inequalities in the labour market.
Statistics published by the Scottish Government on Tuesday show 45.6% of people in Scotland with a disability were in employment in 2018, up from 41.5% in 2014.
The figure has increased quicker than the same rate for people without a disability, which currently sits at 81.1% – up from 79.4% in 2014.
The gap between the two groups has shrank by 2.4% to 35.5%.
While the shift was welcomed by fair work minister Jamie Hepburn, Scottish Labour jobs spokeswoman Rhoda Grant said the disparity between the two figures shows the "stark inequalities" in work for disabled people.
Mr Hepburn said: "Everybody who can and wants to work should have the chance to find rewarding jobs.
"I am determined that we do everything in our power to address inequality in the workforce and ensure disabled people are supported to have fair and sustainable working lives.
"I welcome these figures showing that progress is being made and I recognise this is just the beginning."
He added: "The figures also show that around a quarter of disabled people who are currently economically inactive want to work.
"We will continue to work across Government, with employers and other partners to support people into employment and to address the barriers disabled people face.
"Our forthcoming progress report on A Fairer Scotland for Disabled People: Employment Action Plan, will outline the key next steps.
"This includes continuing to press for the devolution of services and resources to support disabled people to enter and sustain employment."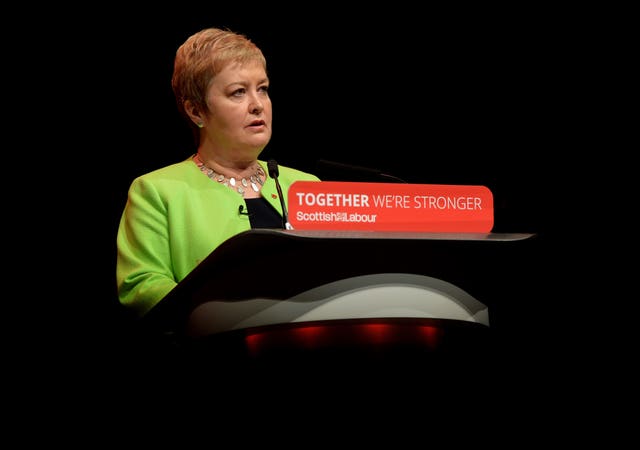 Ms Grant said: "Today's figures lay bare the stark inequalities disabled people face in the labour market.
"That only 45.6% of disabled people are in employment, compared to 81.1% for non-disabled people, is shameful and highlights the huge steps Scotland still needs to take towards equality of opportunity for disabled people.
"Everyone should have the right to work and Scottish Labour will continue to encourage the Government to investigate ways in which we can promote the entry of disabled people into the labour market."
The figures also indicate a shrinking of the gap between the two groups in the level of people who are unemployed, from 8.2% to 5.8%.