The Scottish Government has been challenged to "step up" and put a rent rebate scheme in place for students who quit their university accommodation.
With hundreds of students having to self-isolate in university flats and halls of residences, Scottish Liberal Democrat leader Willie Rennie insisted help should be put in place for those who leave.
His comments came after Glasgow University announced it was offering all of those students in its residences a four-week rent rebate "in recognition of the difficult circumstances you are living under".
Mr Rennie challenged Scottish ministers to take similar action, saying: "We think the Government should follow what Glasgow University have done on the rent rebates and provide support across the country to enable all universities to do that.
"If they are allowing students to go home now they need to complete the package to make sure they are not continuing to pay the rents.
"We think there should be a Scotland-wide financial support scheme to make sure we can have those rent rebates."
Such rebates could have to stay in place for months, depending on the progress in tackling coronavirus, he said.
Mr Rennie insisted: "If an institution like Glasgow can afford to do it, then the Scottish Government should be able to afford to do it as well.
"The Government should step up. These students can't really afford to have these expensive tenancy agreements when they are not living in the property."
A Scottish Government spokesman said: "Accommodation rent is a matter for university and private providers, but Mr Lochhead has asked that a sympathetic and supportive approach is taken towards students in these unusual circumstances.
"The Scottish Government is in close contact with the university sector on all aspects of this issue."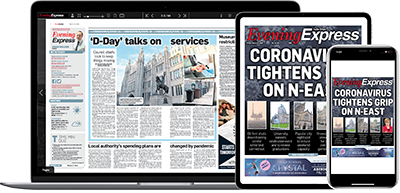 Help support quality local journalism … become a digital subscriber to the Evening Express
For as little as £5.99 a month you can access all of our content, including Premium articles.
Subscribe