Glasgow is to welcome around 350 delegates to the first of two drug summits being held in the city over two days this week.
The Scottish Drugs Conference is being held at the Scottish Events Campus (SEC) on Wednesday to discuss the issue of drug deaths and how to tackle it.
Speeches will be made by Drug Deaths Taskforce chairwoman Professor Catriona Matheson, Scottish Recovery Consortium chief executive Jardine Simpson, public health minister Joe FitzPatrick and Glasgow City Council leader Susan Aitken.
The Scottish Government and Glasgow City Council event was announced earlier this month, taking place the day before a similar UK Government drugs summit at the same venue on Thursday.
Mr FitzPatrick said: "Everyone attending the Scottish Drugs Conference has a common goal and that is saving lives.
"I have said repeatedly that what Scotland faces in terms of drug deaths is a public health emergency and I am sure there will be valuable contributions and discussions through the course of the day which will help inform Scotland's input to the UK Drugs Summit tomorrow.
"I am particularly keen to listen to the experiences of those with lived experience of drug use who I believe should be at the heart of shaping our future policy on tackling this crisis."
Last summer, statistics were released showing 1,187 people in Scotland died from drug-related deaths.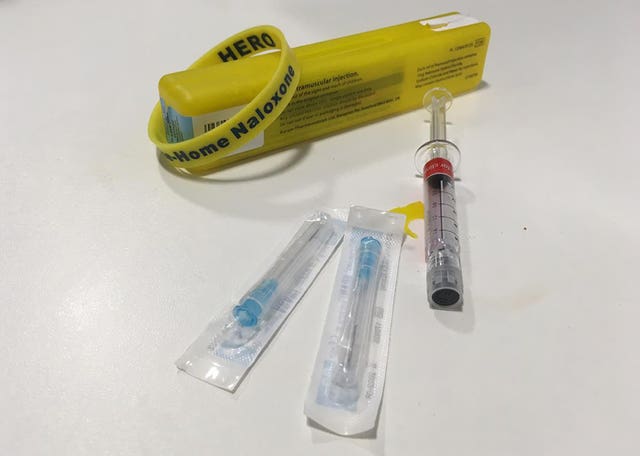 Wednesday's conference will feature training on Naloxone injections – used to help revive people who have had a drugs overdose.
The event will also include a demonstration of a safer drug consumption facility, which Glasgow City Council has been pushing to pilot.
The Home Office has previously refused to grant the powers needed to make the facility legal.
Council leader Ms Aitken said: "We always wanted to place the views of people with lived experience front and centre of our summit and I want to thank those who will share their experience directly from the stage today.
"We work closely with the city's network of recovery communities and their input is vital as we collectively respond to the public health emergency facing the city.
"Glasgow is poised to pilot a safer drug consumption facility to save lives and we hope that over the next two days, agreement can be reached, which will enable the legal amendments required to allow us to do so."