Health Secretary Jeane Freeman has warned Scotland faces a tough winter but insisted the flu vaccination programme has not been a "shambles".
Addressing Parliament about NHS Scotland's preparation for winter, Ms Freeman said the Scottish Government is in a better position now to deal with the current spike in coronavirus cases than it was during the first wave.
NHS Scotland will remain in a state of emergency, the Health Secretary confirmed.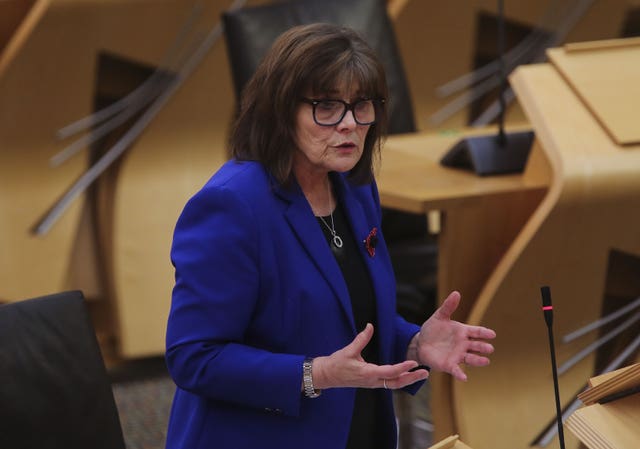 She conceded the Scottish Government has "lessons to learn" as it plans for any release of a coronavirus vaccine after problems with the winter flu jab, with health boards "overwhelmed" by demand.
Ms Freeman told MSPs: "We know that the next few months – like the year so far – are not going to be easy.
"They will once again require difficult judgments and difficult choices to be made.
"I'm all too aware of the sacrifices our response will entail, from the amazing but weary a frontline workers to those across our communities who may need to wait longer for treatment than I would want.
"But I am absolutely determined that we will do everything in our power to be ready for these challenges.
"We have learned a great deal from the first wave of the pandemic and we are better prepared."
Announcing an additional £37 million of funding, Ms Freeman said the money will go towards the expansion of the winter flu vaccination and increasing Scotland's coronavirus testing capacity to at least 65,000 a day.
Ms Freeman said: "Our NHS winter preparedness plan published today sets out the range of actions we are taking to support our incredible healthcare services and to work with them to manage this next phase.
"That is nothing more than they and the people of Scotland deserve."
Ms Freeman repeated a pledge that flu vaccines should be provided to all high-risk groups before the end of the year, but faced questions about the problems people across Scotland have faced with the programme.
Scottish Conservative health spokesman Donald Cameron said the flu jab rollout had been "both chaotic and confusing", citing booking problems in Tayside and Fife, while NHS Glasgow and Clyde (NHSGGC) only notified some patients of appointments after they were due to take place.
Ms Freeman acknowledged there have "undoubtedly been problems in a number of areas" with the vaccination programme but denied it had been "shambolic across the country".
Responding to Scottish Labour's Monica Lennon, Ms Freeman said NHSGGC had "taken a wee bit too long" to apologise for the problems but it has now pledged all over 65s will receive a letter this week to offer new appointments.
She gave Ms Lennon a "personal assurance" she will look at the issues being faced every day and challenge the health boards to make improvements.
After Ms Freeman's statement, the director of the Royal College of Nursing Scotland Theresa Fyffe warned a lack of staff is having a "major impact" on morale, wellbeing and patient safety.
Ms Fyffe said: "The crisis has only ramped up the damaging effects of continually working under the serious pressure staff shortages bring.
"As we approach winter, with the need to respond to the traditional pressure of flu and norovirus in tandem with a second Covid-19 wave, urgent action is needed to tackle these shortages."
Suggesting there has been a sharp rise in the proportion of nursing staff considering quitting the profession, she added: "We need to ensure that nursing is attractive, well-paid and meaningfully supported, otherwise, we risk many of our members leaving the profession – at a time when the nation needs them more than ever."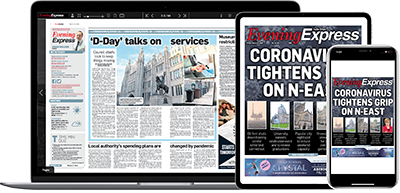 Help support quality local journalism … become a digital subscriber to the Evening Express
For as little as £5.99 a month you can access all of our content, including Premium articles.
Subscribe