A Green MSP has vowed to make a fresh bid to cut the speed limit on Scotland's streets to 20mph.
Mark Ruskell has previously attempted to introduce legislation lowering the default limit from 30mph, but the move was voted down by MSPs in June 2019.
The Senedd in Wales has now backed detailed plans for a national 20mph residential speed limit to be introduced by 2023, and Mr Ruskell has pledged to bring back his proposals after the Scottish Parliament election next May.
The Mid Scotland and Fife MSP said: "Introducing default 20mph speed limits in residential areas across Scotland is the simplest, quickest and cheapest way to reduce casualties and save lives.
"Last year Scotland had the opportunity to lead the way in the UK but failed to take it.
"Now that Wales are proceeding with this life-saving policy it's time for us to think again and prioritise the safety of our communities.
"I will be looking to re-introduce legislative proposals for a default 20mph limit in the next session of Parliament."
Mr Ruskell's previous bid to introduce a default 20mph limit on residential streets was rejected by 26 votes to 83.
At the time, Transport Secretary Michael Matheson insisted it was local authorities who were best placed to decide which roads should have a reduced limit.
A Scottish Government spokesman said on Thursday: "The proposals being put forward by Mr Ruskell for a default 20mph limit are far wider than the measures the Welsh Government is looking to introduce, which relate to restricted roads, so it's misleading to compare the two cases.
"The Scottish Government is supportive of 20mph speed limits in the right environment. We believe that local authorities are best placed to make local decisions, based on their local knowledge and evidence.
"We are continuing to work with Cosla and local authorities to build on our understanding of the current and future roll-out of 20mph speed limits, and to help identify a more straightforward procedure for local authorities who wish to introduce more of them."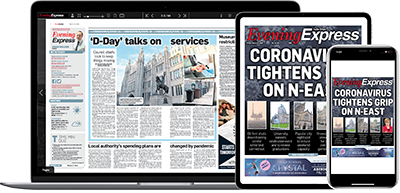 Help support quality local journalism … become a digital subscriber to the Evening Express
For as little as £5.99 a month you can access all of our content, including Premium articles.
Subscribe