More people will be offered the flu jab this winter, the Scottish Government has announced.
Anyone over the age of 55 will be entitled to the free vaccine, along with social care workers and those who live in the same household as someone who has been shielding.
The expansion aims to ensure groups most at risk do not contract flu and Covid-19 at the same time.
The move was announced by interim chief medical officer Dr Gregor Smith at the Scottish Government's regular coronavirus briefing on Friday.
The scheme already provides the vaccine to people aged over 65, pregnant women, those with underlying health conditions, primary school children, health workers and young and unpaid carers.
Health Secretary Jeane Freeman said: "We want to reassure those who may now feel anxious about leaving home to get vaccinated.
"Getting the seasonal flu vaccine, especially when you have free eligibility, is one of the ways that you can support the NHS whilst protecting yourself and others this winter."
Karen Hedge, national director of Scottish Care, welcomed the inclusion of social care staff in the scheme.
She said: "This is something we have been in dialogue with the Scottish Government about for some time, and we consider this move to be a real step forward in recognising the critical role of skilled and valuable care staff, protecting both them and also those they support."
The vaccines will be rolled out in phases, with the first for those working in social care and people who are shielding in October, followed by those aged between 55 and 64, which will begin in December.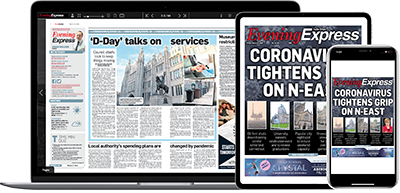 Help support quality local journalism … become a digital subscriber to the Evening Express
For as little as £5.99 a month you can access all of our content, including Premium articles.
Subscribe