Scottish Fire and Rescue Service (SFRS) are in attendance of a wildfire on the Isle of Skye.
SFRS were alerted to the blaze at Kyleakin Woods, at 12.38pm on Saturday.
The fire is still burning, and four engines are in attendance.
A Scottish Fire and Rescue spokeswoman confirmed they were in attendance at the fire.
This comes after SFRS warned that the weekend's high temperatures could see a rise in wildfires.
On Friday, Area Commander Bruce Farquharson, who is also chairman of the SWF, said: "We have had very little rain over the past two months, and a large volume of dead, bone-dry vegetation remains left over from last year – which essentially acts as a fuel for fire.
"As a result, there are currently vast areas of countryside all over the country that is tinder dry and vulnerable, and has all of the ingredients for fire to take hold and spread."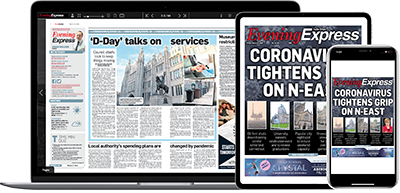 Help support quality local journalism … become a digital subscriber to the Evening Express
For as little as £5.99 a month you can access all of our content, including Premium articles.
Subscribe