Education Secretary John Swinney has said he is "very confident" his son will be safe when he returns to school.
Speaking after First Minister Nicola Sturgeon told MSPs that schools will open full-time on August 11 – with pupils expected to be in class every day from August 18 – Mr Swinney said he was confident nine-year-old Matthew would be safe.
Speaking to the PA news agency after the announcement, Mr Swinney tried to reassure parents who may be anxious about their children returning to schools.
He said: "I understand entirely parental anxiety about young people going back to school, I understand staff anxiety.
"It's been a difficult period for everybody and there's adjustment that has got to be made."
The Education Secretary went on to say that if parents are concerned about their child's return to school, they can discuss these concerns directly with teachers and staff.
He said: "Schools will be sensitive to these questions, they know the children, they know the young people and they will be sensitive to their requirements, and it's important that we listen carefully to parents on the needs of individual young people."
When asked how he would feel about sending his son to school on August 11, Mr Swinney said: "I am reassured that my son will go back to school and go back to a safe environment.
"I'm very confident in the preparations that have been undertaken by the local authority and by the school, and I know that the school is attentive to the needs of every child and the circumstances of every family.
"They keep in touch with us all and I'm therefore confident that they will be able to support my son when he returns to school."
The Education Secretary also said community transmission, rather than transmission of Covid-19 within schools, would be a bigger risk to the institutions staying open.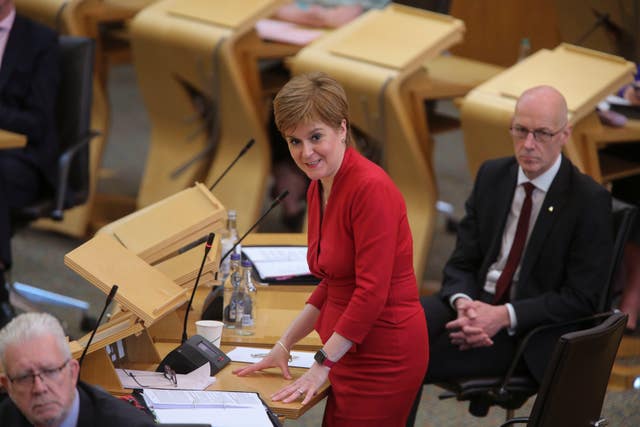 He said: "That's the threat to schooling, it's not what goes on within schools, it's community transmission of coronavirus.
"So, if we all continue to follow the rules, continue to follow the Facts advice that the government has put out, that will help us to continue to suppress coronavirus within the community and that will avoid the situation where schooling has to be interrupted again in the future."
At the end of June, the Scottish Government's focus for schooling next term shifted from the use of a "blended model" – which would see a part-time return to schools with the remainder of learning done at home – to a full-time model, due to suppression of the virus.
Planning for the blended model continued, however, and the Education Secretary has said the plan – which was developed at council and school level – is ready to be rolled out if necessary.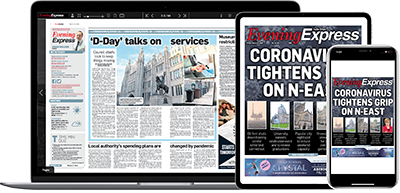 Help support quality local journalism … become a digital subscriber to the Evening Express
For as little as £5.99 a month you can access all of our content, including Premium articles.
Subscribe