The number of clean needles given to drug addicts has dropped by 21% in less than a decade.
In 2019-20, according to data released by Public Health Scotland on injecting equipment provision (IEP), 3,122,599 needles were handed out across 277 outlets.
Initiatives were created as a way to clamp down on the sharing of needles, which can lead to blood borne infections such as HIV and hepatitis spreading through the drug taking population.
In 2011-12, when a consistent definition of needles and syringes was agreed upon, the number handed out was 3,945,982, some 21% higher than the most recent figure.
The methods of distribution of needles and syringes shifted slightly during the same period, with more coming from pharmacy than agency settings.
Some 64.8% of needles were given out by a pharmacy in 2011-12, compared with 35.2% by agencies.
But in 2019-20, the number shifted to 68.2% in a pharmacy and 31.8% by an agency.
The number of people looking to receive drugs paraphernalia has also dropped in the past three years, figures show.
In 2017-18, some 270,379 attendances were recorded, dropping to 215,957 in 2019-20.
A report published alongside the findings said it was unable to determine exactly why there had been such a drop in the use of such facilities, describing interpreting the relationship between people who inject drugs and the facilities as "not straightforward".
It said it "should not be assumed that the observed reductions in IEP attendances and distributions in 2019/20 necessarily equate to a decrease in the number of people who use drugs or that services have reached fewer people who use drugs".
The report added: "Further work is needed to assess the impact of these on the supply of IEP.
"Public Health Scotland will continue collaborating with colleagues in NHS board harm reduction teams to improve the quality of IEP data.
"Along with Needle Exchange Surveillance Initiative, this report forms a key part of the available evidence on IEP and blood borne virus prevention among people who inject drugs in Scotland and helps to inform our understanding of behaviours associated with illicit drug use."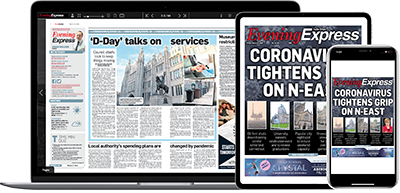 Help support quality local journalism … become a digital subscriber to the Evening Express
For as little as £5.99 a month you can access all of our content, including Premium articles.
Subscribe