The coronavirus lockdown has left many disabled people "at the end of their tether" as they struggle to access personal care, MSPs have been told.
Some people have been living in their beds for long periods of time and have had difficulty buying food and medicine, according to the Inclusion Scotland charity.
Holyrood's Equalities Committee heard evidence from groups about the impact of the Covid-19 on Thursday.
Heather Fisken, head of policy at Inclusion Scotland, said her organisation carried out a survey of 800 people, in which 45% responded saying their social care had stopped or been reduced.
She said: "The impact of this on disabled people is absolutely profound.
"People don't know what to do or where to turn to, they're still being charged or being asked to make contributions for their social care.
"They are struggling to access food and medicine, etc."
She said the situation has improved for many people since the survey was carried out in April.
Ms Fisken added: "At that time we knew that people were being left basically living in their beds without any hope of getting out in the foreseeable future.
"As you can imagine that's a horrible situation for people to be in. And this fear and isolation is actually leading to a mental health crisis.
"Many, many people are responding to our surveys saying that they're at the end of their tether."
She said personal care should be reinstated as soon as possible and all charges should be dropped.
Some people who work as personal assistants for disabled people had not been able to access testing for coronavirus, she added.
Claire Cairns, from the Coalition of Carers in Scotland, said many people who require care were reluctant to use personal assistants due to the additional risks.
She said: "What that has meant is that in many cases carers are caring full-time, 24 hours, for people with no breaks in quite intense circumstances
"And there are many impacts that's having on their health and well-being, and their feeling of being at breaking point."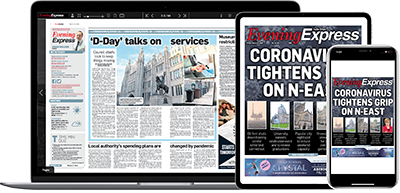 Help support quality local journalism … become a digital subscriber to the Evening Express
For as little as £5.99 a month you can access all of our content, including Premium articles.
Subscribe