It is too early to say whether any part of Scotland will be placed straight into the toughest set of coronavirus restrictions under Nicola Sturgeon's new five-tier plan, a senior adviser has said.
Professor Jason Leitch, the national clinical director for the Scottish Government, said the issue of what level of restrictions should be applied in which areas is now being looked at, and will be considered further over the coming days.
He said more data on local infection rates and hospital capacity will be gathered first, before "we make some really difficult choices in our advice about what we say about each local authority".
The First Minister is on Friday expected to reveal more details about the new system, which is being brought in to curb rapidly surging numbers of Covid-19 cases.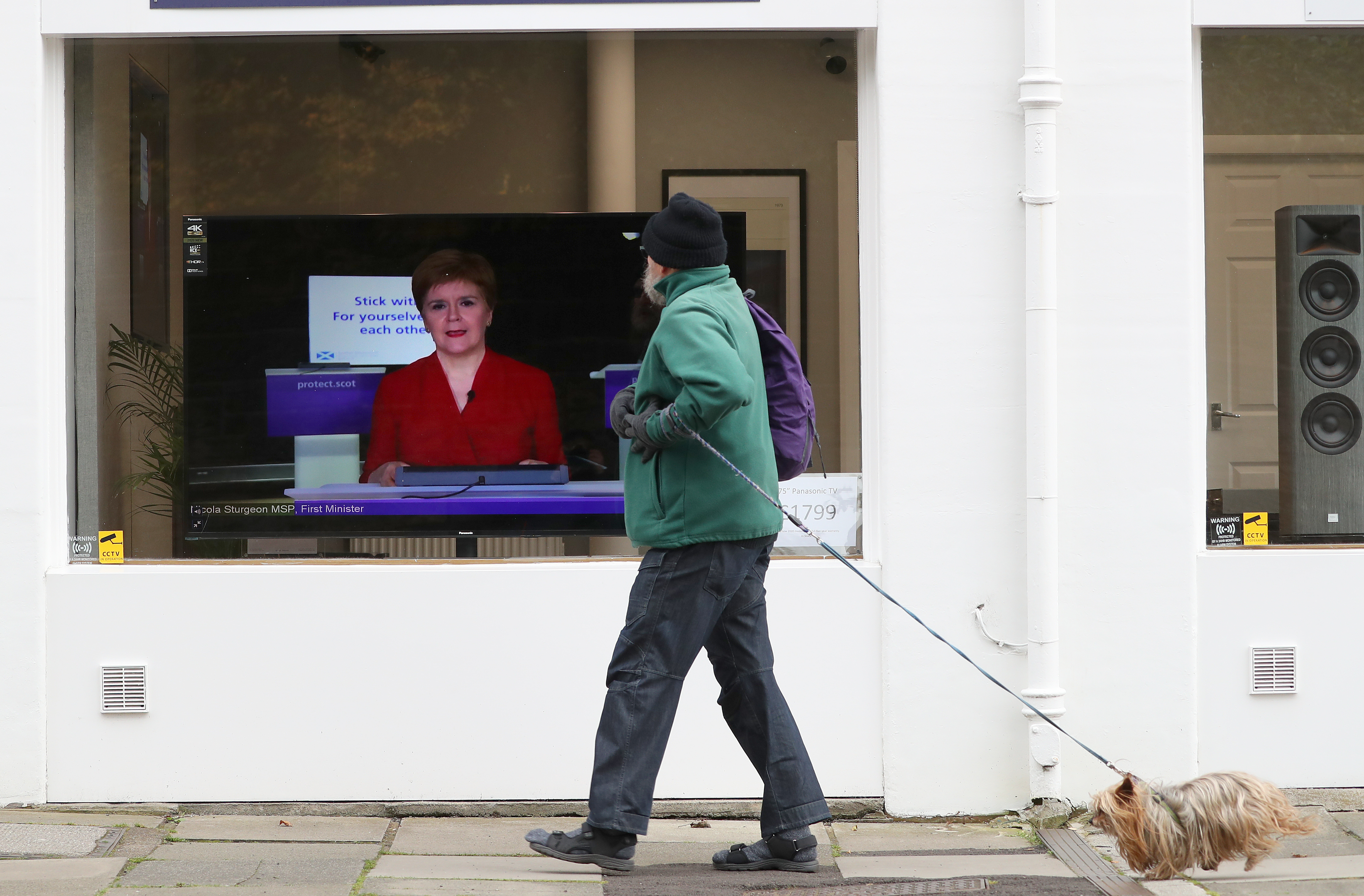 She has already said the three middle tiers will be broadly similar to the new system in England – where areas are classed as being at either "medium", "high" or "very high" risk.
There will also be a lower level in Scotland for areas with fewer cases of Covid-19, and Prof Leitch indicated travel restrictions will be put in place to prevent people from higher tiers moving into these.
In areas in the lowest tier, he said people will have "slightly more freedoms than other parts of the country".
In contrast, Prof Leitch said areas in the highest tier would be under a "fuller" lockdown, though schools would remain "as open as possible".
The new system is not expected to come into place until November 2, replacing temporary restrictions on the hospitality sector which were on Wednesday extended for another week up to that date.
Speaking on BBC Radio Scotland's Good Morning Scotland programme on Thursday, Prof Leitch said work is under way by advisers on what levels should be applied in different areas.
He said: "We will give advice and then the decision makers will make those choices over the weekend and into next week."
He explained a five-tier system is preferred in Scotland over the three levels in England because "we think as advisers you have to have everything in your toolbox".
He added: "You have to have the lower end, because if you were an area of Scotland with very low prevalence… then you could perhaps have slightly more freedoms than other parts of the country.
"Then there's the middle ones… kind of what we are in just now in various parts of the country.
"But we think you need something in your toolbox that says if those aren't working in time to protect the National Health Service, to protect individuals from the disease, you have the option of a fuller, unfortunate lockdown."
Asked if any areas would be placed straight into the top level with the toughest restrictions, he added: "It is honestly slightly too early to say that, I need more data from our national incident management teams."
He said such decisions will be based on a "basket of measures" including infection numbers and intensive care capacity.
"Then we will have to make some really difficult choices in our advice about what we say about each local authority," Prof Leitch said.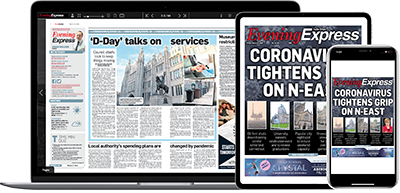 Help support quality local journalism … become a digital subscriber to the Evening Express
For as little as £5.99 a month you can access all of our content, including Premium articles.
Subscribe