Scotland's care sector has been exposed as "dysfunctional" and relying on precarious work, MSPs have been told.
Members of the Scottish Government's advisory group on the economic recovery said many sectors shouldn't simply "bounce back" to normal as the coronavirus lockdown eases.
Holyrood's Economy Committee heard evidence from Dame Julia Unwin and Benny Higgins, who are part of a team that will publish a report next month on the way forward for the economy post-coronavirus.
Dame Julia said: "I think the care sector has been exposed as so dysfunctional.
"The financing of the care sector and the way in which procurement is done has created so many of the crises that we're facing."
She added: "I know there's a very live discussion in Scotland about how the care sector should be supported in the future.
"There's a risk that reverting to the existing part of the care sector will simply not be good enough.
"The care sector is part of the economy … and we've learned, if we didn't know already, they've been employed in rather precarious and risky ways."
Dame Julia added the crisis had highlighted wealth inequality.
She said: "The jobs on which we have all entirely depended on in the last three months are the least well regarded, the least well remunerated and have the least progression.
"I do know a very bright light has been shone on the behaviour of business leadership and business owners.
"There is a very clear distinction in the public mind between those companies that have stepped up in this crisis, rewarded their staff and kept them safe, and those that frankly didn't."
She said the economic impact would be particularly bad on young people who would enter the labour market at a difficult time.
Mr Higgins said the advisory group consists of eight experts who will examine Scotland's four capital "pillars" – financial, natural, human and social – in the aftermath of the Covid-19 crisis.
He said: "I don't think we want to bounce back. It would understate some of the issues we had coming into the crisis in Scotland.
"What we've got to do is treat this as an opportunity, a catalyst for doing things that perhaps we should have accelerated before."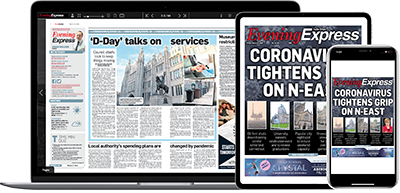 Help support quality local journalism … become a digital subscriber to the Evening Express
For as little as £5.99 a month you can access all of our content, including Premium articles.
Subscribe