More than 30 young people have gathered outside the Scottish Parliament to protest over climate change.
Scottish Youth Climate Strike (SYCS) hopes to raise concerns over climate change, as well as demanding the Scottish Government create more green jobs and stop investing in fossil fuel.
Just over a year ago, more than 40,000 people took part in nationwide climate protests.
Sandy Boyd, one of the protesters, said the fight is not over yet.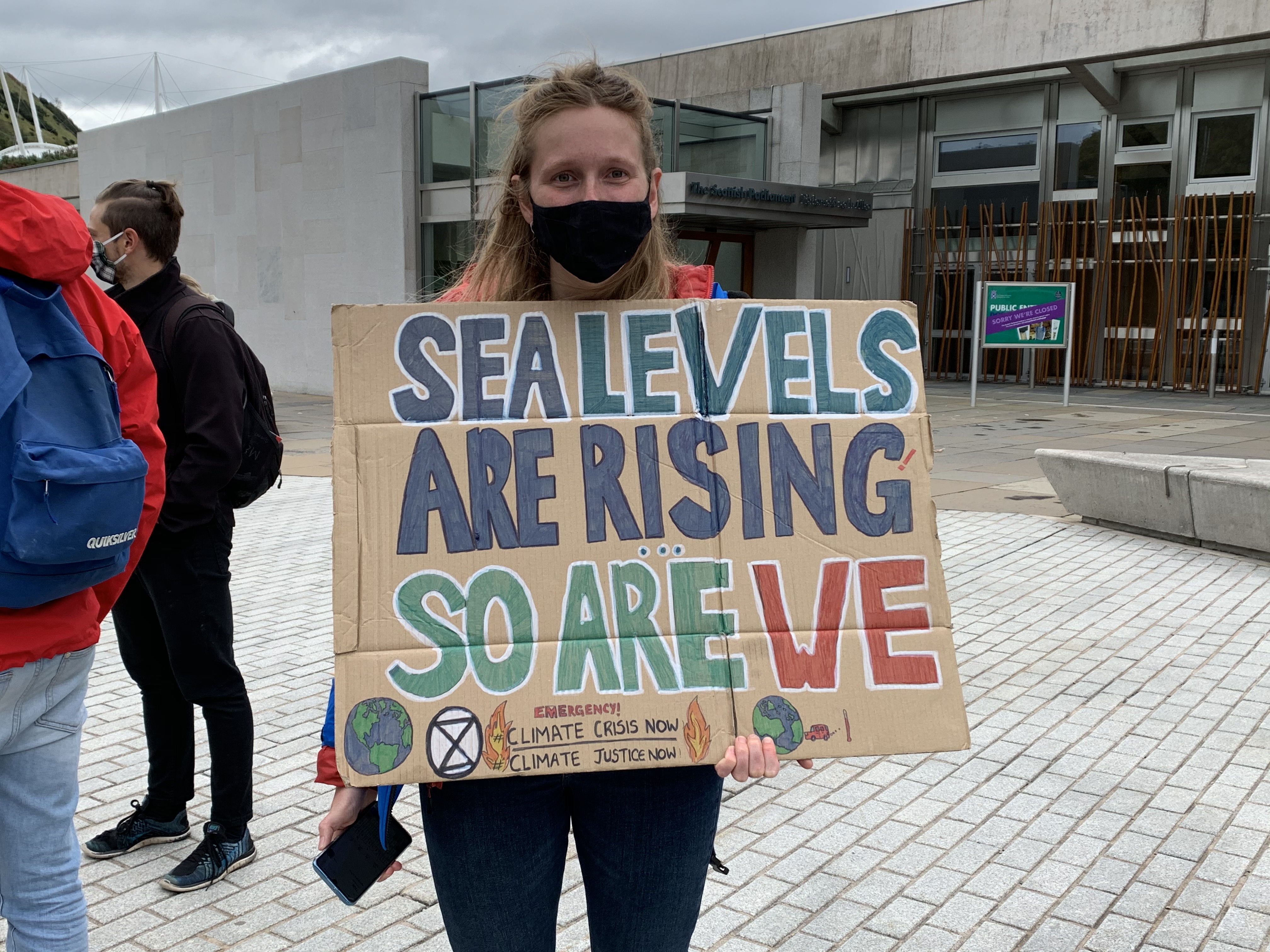 Speaking outside Holyrood, Mr Boyd said: "I'm here protesting today because the climate crisis is still around.
"We had a massive protest last year, and we achieved a lot but it's not gone away.
"We have an unparalleled opportunity right now as we recover from the Covid-19 pandemic, as we look at reinvesting in our economy to rebuild in a greener, fairer way – which is why our two demands are to invest in green jobs and to stop funding fossil fuel companies."
He said that while the Scottish Government has set targets, a zero net carbon emission target of 2045 is "nowhere near good enough".
"The science shows we need to be going as fast as possible – we're seeing really worrying signs all over the world," he said.
"The climate crisis is happening right now, it's affecting people as we speak. It's terrifying.
"And their targets do not at all recognise the historic emissions that Scotland have produced.
"We need to see so much more ambition – especially with Climate Change Conference 26 coming to Scotland, the Scottish Government needs to take a leading role if they up their ambition and tell the world this needs to happen now."
Mr Boyd said the only way to do this is to invest in more green initiatives, adding: "As the Scottish Government build up better, they need to be thinking about their climate targets and actually how to make it easier going forward.
"We need ambition from the government and we need to see that they're not spending any public money to reinvest in and support fossil fuels.
"We need to see that they're creating green jobs, which are better for everybody.
"We need to see them creating a better and greener society as we come out of this really dark time.
"The only way we can stop climate change is if there's a global movement, a global push, a global understanding that some need to do more than others."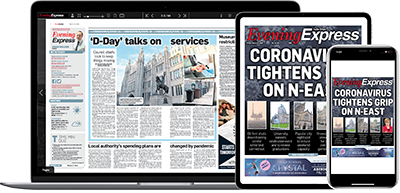 Help support quality local journalism … become a digital subscriber to the Evening Express
For as little as £5.99 a month you can access all of our content, including Premium articles.
Subscribe