A scheme which will provide redress payments to survivors of childhood sexual abuse could mean they forfeit their right to further legal action, giving them an "abhorrent ultimatum", a law firm says.
The Redress for Survivors (Historical Child Abuse in Care) (Scotland) Bill is in its final day of consultation on Friday.
It aims to provide survivors of childhood abuse in residential care before 2004 a fixed-rate payment of £10,000, going up to £80,000 based on more detailed examinations of their experience.
The scheme would be administered through a new body called Redress Scotland.
Digby Brown Solicitors say those who accept these payments will have to waive their right to take further legal action which could result in larger awards.
Specialist abuse lawyer Kim Leslie said: "Forcing abuse survivors to waive civil rights in exchange for a redress payment is an abhorrent ultimatum that simply should not exist in a compassionate, just and democratic society.
"From a practical point of view the waiver is also completely counter-productive as it is the very thing that necessitates legal advice."
She said any redress payments should be offset against future damages awarded by civil courts.
She continued: "The reality is that the current Redress plans only benefit the very people and organisations who would otherwise be held accountable and abuse survivors did not spend years, sometimes decades, coming to terms with what happened only to be abused again by a system that's meant to help them."
However a Scottish Government spokesman said the scheme provided an easier route to secure redress than going through the courts.
A spokesman said: "The Redress Bill will not prevent any survivor from talking about their abuse in public or private.
"As with many other redress schemes around the world, our scheme has been designed as an alternative to court, giving survivors a choice of options.
"Survivors will not be silenced.
"The waiver can help ensure organisations who were responsible for the care of children at the time of historical abuse acknowledge that responsibility and contribute to the benefit of survivors who do not want to go to court.
"Survivors will only be asked to sign a waiver in respect of organisations which make fair financial contributions to the scheme and will not affect any criminal proceedings or rights to report anyone for criminal acts."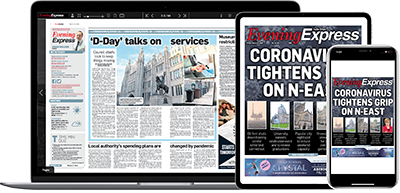 Help support quality local journalism … become a digital subscriber to the Evening Express
For as little as £5.99 a month you can access all of our content, including Premium articles.
Subscribe