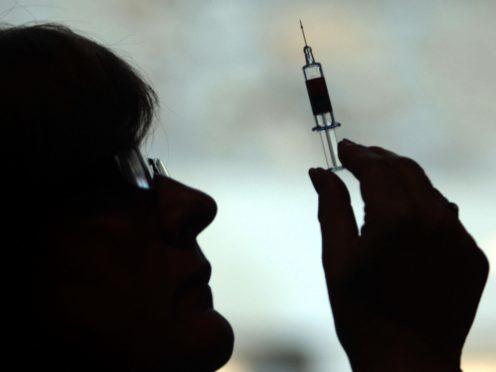 Researchers at Scottish universities have been awarded almost £6 million to study antimicrobial resistance in Africa.
University of Glasgow scientists have been given £3 million to work with collaborators from North America and researchers and policymakers in Tanzania on a three-year project.
Researchers said collaborative projects are crucial to tackle antimicrobial resistance (AMR) – the ability of a microorganism such as bacteria, viruses, and some parasites to stop an antimicrobial like antibiotics and antivirals from working against it.
It is predicted that AMR will kill more people worldwide than cancer by 2050 if a solution is not found.
The Glasgow-led consortium will use a range of research approaches, including anthropology, economics, genome sequencing, and human and veterinary medicine to understand the social, cultural and economic drivers around antibacterial use as well as the main sources of antibacterial resistance across different communities in Tanzania.
Professor Ruth Zadoks, who is leading the project, said: "Whilst AMR is a recognised threat to human and animal health around the world, the issue is particularly complex in a country like Tanzania, where the pressure to reduce the use of antimicrobials must be balanced with the need for better access to medical treatment and life-saving drugs.
"Our collaboration with Tanzanian partners will enable us to gain a deep understanding of opportunities and barriers for responsible use of medicines in human and veterinary medicine and will help to guide policy and practice aimed at sustainable use of antimicrobials in people and the livestock on whom many communities depend."
The consortium will operate across a range of health systems and community settings with a variety of livestock-keeping practices.
The researchers aim to compare geographical, economic and social contexts, to better inform future interventions to prevent the spread of infections and AMR in Tanzania and beyond.
The University of St Andrews has received a three-year award of £2.8 million to identify, prioritise and understand the specific problem of antibacterial resistance (ABR) across different communities and environments in Kenya, Tanzania, and Uganda.
Professor Matthew Holden, from the School of Medicine, said: "We will be working in a part of the world with the highest burden of infectious diseases and therefore the greatest need for effective life-saving antibiotics.
"Our multi-disciplinary approach will piece together the factors contributing to the rise in resistance seen across the region.
"This will help to develop ways to stop the spread of resistant bugs, and keep antibiotics working."
The grants are among four "AMR in a Global Context Consortia" awards totalling £12 million which were announced on Friday by the Medical Research Council, with awards also going to the University of Bristol and the Liverpool School of Tropical Medicine.
They have been jointly funded by the cross-research council AMR initiative and the National Institute for Health Research's Global Health Research Programme.
Dr Jonathan Pearce, head of infections and immunity at the Medical Research Council (MRC), said: "Antimicrobial resistance is a complex and fast-evolving issue for healthcare and agriculture worldwide.
"It's a problem that cannot be dealt with by one country acting alone, so these kinds of international, collaborative research projects are absolutely crucial to developing our understanding and finding solutions."
He added: "It is predicted that AMR will kill more people than cancer by 2050 worldwide if we do not come together to find a solution. We must act before it is too late."