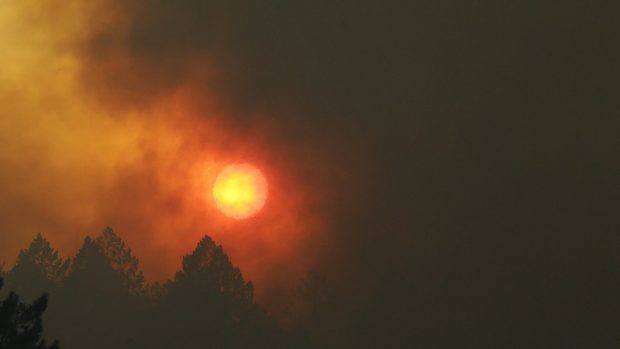 Wildfires in California have left at least 17 dead and 180 injured and destroyed more than 2,000 homes and businesses as families and friends scramble to search for their loved ones.
The heat and smoke from the blazes were captured by the National Oceanic and Atmospheric Administration (NOAA) from space.
The satellite images show plumes of smoke moving towards Nevada.
According to Nasa, arid conditions "which have been problematic for much of the west coast this summer" resulted in a series of blazes "after a series of lightning strikes".
An image taken by the US space agency's Aqua satellite shows actively burning areas outlined in red.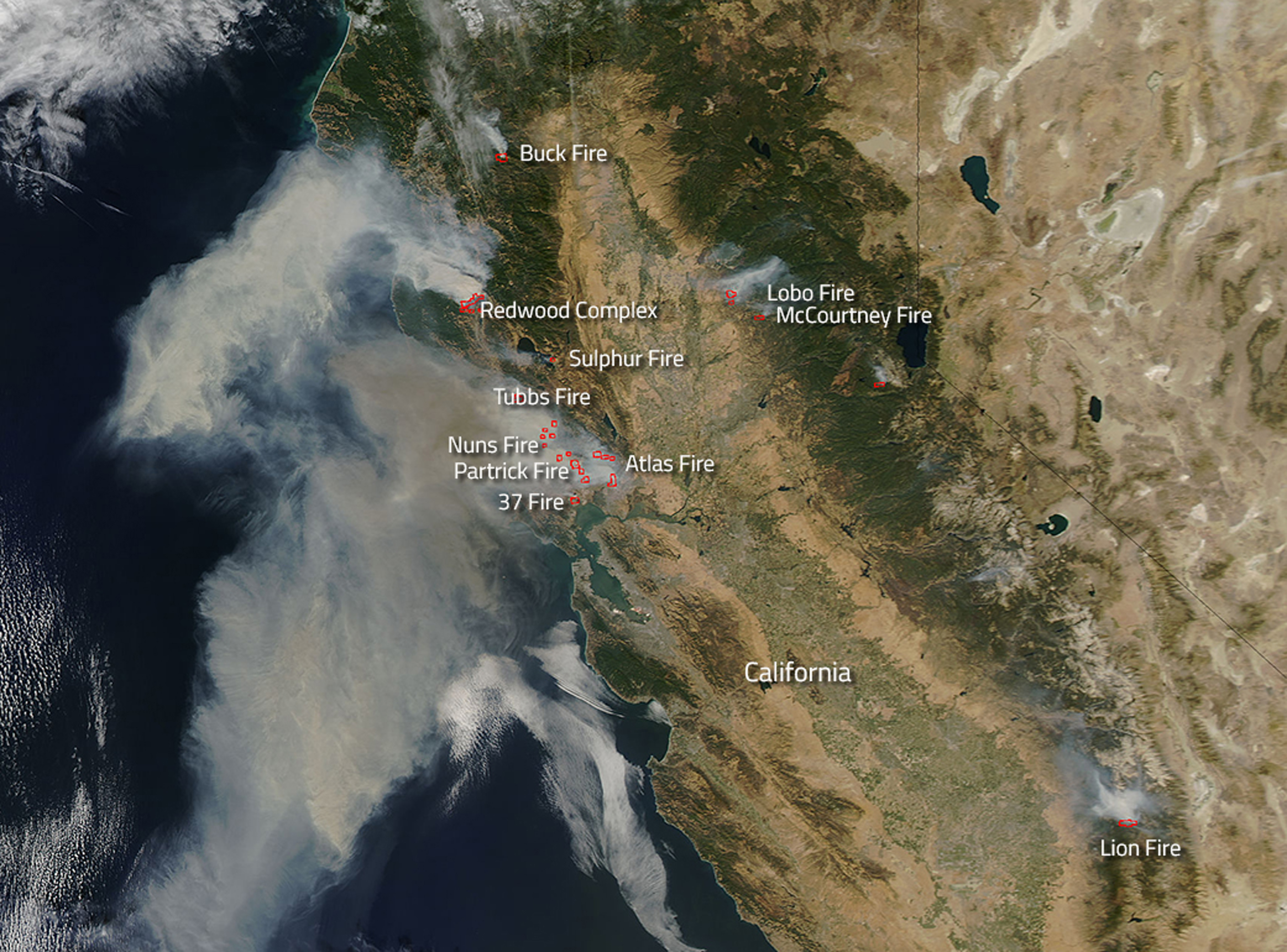 Donald Trump described the devastation as a "terrible tragedy" and said the US federal government will "stand with the people of California".
Governor Jerry Brown declared a state of emergency for Napa, Sonoma, Yuba, Butte, Lake, Mendocino, Nevada and Orange counties and requested a presidential major disaster declaration to help battle at least 18 blazes burning throughout the state.
A series of fires that flared up north of San Francisco on Sunday night are among the deadliest in the state's history.
Footage captured by DroneBase, which delivers aerial data and footage to business clients, shows the scale of devastation in Santa Rosa where homes once stood, with more than 100 people still missing.
Some of the largest of 14 blazes burning over a 200-mile stretch were in Napa and Sonoma counties, home to dozens of wineries that attract tourists from around the world. They sent smoke as far south as San Francisco, about 60 miles away.
In southern California, most evacuation orders have been lifted as firefighters beat back a wildfire that destroyed 14 buildings.
Thousands of people in Tustin, Orange and Anaheim were allowed to begin returning home on Tuesday evening, a day after the blaze erupted in northern Orange County.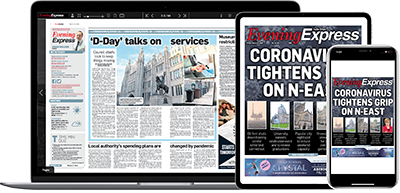 Help support quality local journalism … become a digital subscriber to the Evening Express
For as little as £5.99 a month you can access all of our content, including Premium articles.
Subscribe